Help Software Teams Collaborate and Put Conversations to Work
---
As ConnectALL simplifies the integration complexity, it provides real-time sync of application data for teams to deliver continuously. But, outside the ALM system that each team prefers to use, are they collaborating effortlessly to manage application outages and conflicts? Are they effortlessly collaborating with business teams to turn conversations into development plans?
ConnectALL add-ons help software teams to connect on multiple chat platforms. It enables ChatOps – empowering teams to build transparency and practice conversation-based development planning. It combines a powerful way to get things done with a more human way of working and technology to strengthen collaboration. With everyone's actions and notifications put in one place, teams can accelerate support to conflicts and system outages before they become business-critical.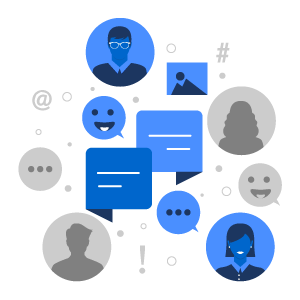 Visibility across the board
Everyone's actions, notifications, and diagnoses happen in a full view.
Development-Focused Culture
Effortlessly connect technical and non-technical teams in development plans.
Conversation-based Collaboration
Turn every meaningful conversation into a development plan.
Accelerated Support
Notify everyone involved and deliver the right support instantaneously.
Ready to get started?
Explore the integrations, check out the features, or get in touch