ConnectALL Insights Analytics
Become Predictable with Smart Analytics and Metrics
Gain visibility with real-time metrics from your software delivery value stream.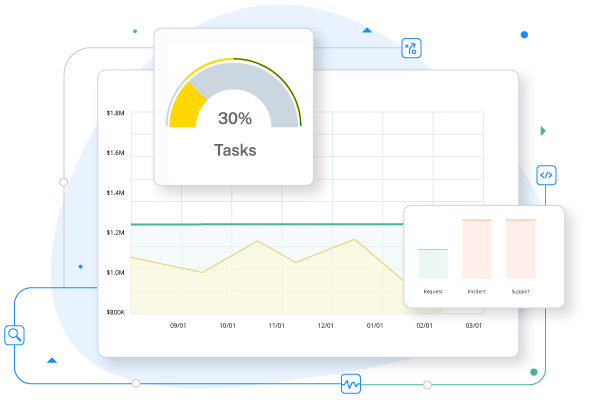 Why Use ConnectALL Insights Analytics?

Effectively Prioritize Work in Progress
Leverage key metrics to inform your product plans and prioritize your spending accordingly

Reply Faster to Customer and Market Demand
Decrease your time-to-market, allowing you to respond faster than the competition to market needs

Reduce Time to Value
See the time each project truly takes and find opportunities to reduce it without disrupting delivery

Eliminate Waste in the Value Stream
Identify the bottlenecks, issues, and constraints hindering software delivery flow
Increase Team Productivity
Recognize the current allocation of work and adjust as necessary

Deliver on Your Key Business Outcomes
Connect flow, DevOps, and business metrics to foster collaboration and create a common language between IT and business leadership
Get a Complete Data Visualization Platform
Use the Insights Adapter to pull raw data from every tool in your value stream into our common data model. Then use Insights Analytics to consolidate that data into actionable metrics on a clear, concise dashboard, giving you the "insights" you need to make data-driven decisions.
ConnectALL's analytics dashboards and data modeling enable you to combine data from any tool in your value stream (including requirements management, development, testing, ITSM, CRM and other development and delivery tools), then use that data to establish where you are today and how you can achieve the next level on your software development journey.
With that in mind, ConnectALL recommends that all metrics be tied to a goal. There should be some rationale and need for collecting measurements, rather than just collecting for the sake of collecting.
The metrics assessment is a complimentary session where a Value Stream Management expert will walk you through the industry proven Goal-Question-Metric (GQM) approach to determine the most critical metrics for your organization.
Goal

What outcomes are you after?
(Ex: We need to improve low NPS ratings.)
Question

What is needed to achieve those outcomes?
(Ex: Faster response time after product issues are reported.)
Metrics
What information will answer that question?
(Ex: Throughput, Lead Time, WIP, Flow Distribution, Flow Efficiency, Flow Utilization)

Enterprise Analytics Personalized for Your Key Objectives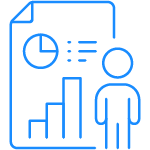 Make targeted data-driven decisions based on predictable software delivery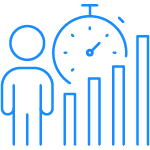 Know the time-to-market for new product features and how to prioritize future work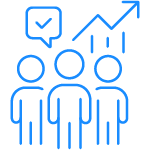 Visualize work status and understand where to improve software delivery performance