A new release of ConnectALL Integration Platform 2.9.1 is available now, including support and enhancements of features of applications for test management, support and change management, service management, incident management, and more.
The new ConnectALL version has support features and enhancements for BMC Remedy, ServiceNow, Salesforce, Jira Software, Azure DevOps (erstwhile VSTS), and Micro Focus ALM Octane. It also supports artifacts for VersionOne and Micro Focus Service Manager, and the new versions of BMC Remedy 18 and Salesforce Lightning Experience.
Below are the release highlights. For full details on new support features, supported artifacts and endpoints, check out the release notes.
Support for new versions of applications
If you are using BMC Remedy's version 18, ConnectALL now supports all its enhancements and features, making it easy for you to integrate it with other applications. BMC Remedy's version 18 that is packed with API changes to GDPR and Remedy Technology, moving incidents, changes, work order templates across environments, enhanced features in the BMC Remedy ITSM suite, enhanced user sync utility, import of out-of-the-box reporting content and more. With the Remedy adapter from ConnectALL, you can streamline and automate the processes around IT service desk, asset management, and change management operations.
All Salesforce users who have upgraded to Lightning Experience version can now use ConnectALL's Salesforce adapter to integrate it to other applications seamlessly. Lightning Force comes with powerful functionality, usability, and speed for every user including admins, developers, and executives, to boost productivity, optimize operations, and build apps fast. With the Salesforce adapter support Lightning Experience you can now increase the efficiency of your service and sales teams.
Enhancements to support features of applications
The new ConnectALL version has support features and enhancements for BMC Remedy, ServiceNow, Salesforce, Jira Software, Azure DevOps (erstwhile VSTS), and Micro Focus ALM Octane. For more details on each enhancement and support feature, check the release notes.
Support of artifacts of applications
ConnectALL now supports test cases and test results artifacts in VersionOne with its VersionOne adapter. Manage acceptance and regression tests with an integrated view of business requirements, user stories, test cases and results of agile testing.
ConnectALL also supports change and incident management artifacts in Micro Focus Service Manager that allows you to track changes, change tasks, request tasks, report incidents quickly, look at problem tasks and enables easy interaction about tasks.
What else is in version 2.9.1?
ConnectALL has also resolved several issues and fixed bugs to give you an enhanced experience.
Want to know more about the ConnectALL Integration Platform?
Request a personalized product demo to see the multiple benefits that value stream integration can bring to your software delivery teams and business.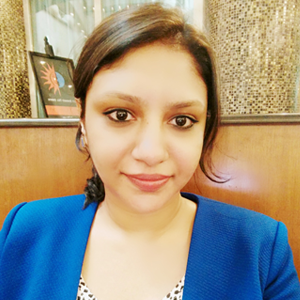 Marketing Communication and Content Manager at ConnectALL, responsible for communication and content marketing strategy. For 13 years, I've assisted businesses in B2B and B2C industries in integrating content marketing into their marketing plans to achieve their business goals. I specialize in creating and developing content (in-bound and out-bound) across various online and offline channels from websites, blogs, and social media to email marketing and marketing communication collateral.