Hi everyone. I want to introduce myself to our community and let you know what I'm all about. I am thrilled to be a part of ConnectALL as the head of product management and I can't wait to show you what we've got cooking. It's beautiful!

Before ConnectALL

For most of my career I've been involved in creating products. Outside of raising my family, there's not much more satisfying than creating a product that makes people's lives better. I've strived to do this from the first program I ever sold. We did it with EntTek and with IBM NWays Manager. I claim we did it with Internet Security System's policy editor, even if it was only internal people we were helping. It's also cool to build something that connects multiple devices, like we did IBM's first router, and it's neat to contribute to Internet standards. And it's awesome to build something beautiful as we did with Allure Global's digital signage.
Half the equation, though, is to take care of the team building it, to create an environment in which great products can be built. I'm proud to have contributed in that way all along. I got the most leverage though as a consultant, helping organizations for almost a decade. I was blessed to be able to use the remarkably effective approach of LeadingAgile. Very satisfying work.

At ConnectALL

But product development is my first love, so I want to get back to making your work-lives better through product. That's what ConnectALL does. We are having a positive impact on this market for the benefit of our customers.

My aim is to not just solve your business problems but to add value that you didn't expect. I want to help you gain insight into your value stream. I'm big on applying lean principles to knowledge work, looking to help the work flow smoothly and to remove waste. We'll continue to do that with cost-effective solutions.

So let's talk. I want to hear about your needs and learn about your world of work.

When I am not working

Outside of work, I love hanging out with my family. My wife and I have 3 kids: one in middle school, one in high school, and a college senior. We do things like climbing, paintball, scouting, swimming and going to plays. I recently encountered axe throwing thanks to some dear, dear friends in Michigan. I think my family's going to enjoy that! Cycling is my exercise, both road and mountain. Finally, I cherish my Bible study group.

As head of products here at ConnectALL, I want to hear about your business problems. Email, call or tweet. I'm listening.
Contact me
---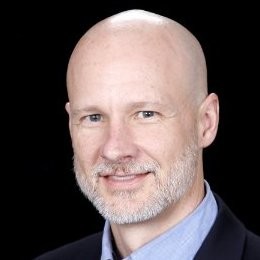 Andrew Fuqua is the ConnectALL SVP of Products. He joined ConnectALL after a long-standing career as an Enterprise Transformation Consultant. Andrew has an extensive career of 30 plus years of varied experience — held positions in consulting, management, product management, and development. Andrew is an active contributor to the Agile community, an established speaker, influencer and a published author.