"Without continual growth and progress, such words as improvement, achievement, and success have no meaning." — Benjamin Franklin
As we look back on 2020, I'm reminded of a question that's been asked of us several times lately, by customers, partners, industry analysts, and thought leaders in a variety of industries: "how the heck did ConnectALL manage to accomplish so much, and grow, in such a challenging year?! What's your secret?" Well, let me first answer that by giving you a rundown on everything we've accomplished.
2020 has been an extremely exciting and action-packed year at ConnectALL, with a tidal wave of momentum leading to mentionable and proud moments. We still can't believe everything we have achieved this year and the path we have set our foot onto! A lot of eyeballs have been on us this year, from software professionals, sales executives, engineering teams and media and publishing stalwarts, to business leaders and reputed market research firms.
We have changed the software landscape by highlighting the unlimited possibilities Lean-Agile practices like value stream management bring to the table. In short, we have set the ball rolling for a new era of making everything agile with a differential human aspect to software development and delivery.
Without doubt, ConnectALL is one of the top Value Stream Management solution providers in the world. And the proof is in the pudding! For the first time in our company's history, a result of a lot of hard work and strategic planning and execution, ConnectALL appeared in The Forrester Wave™: Value Stream Management Solutions, Q3 2020 as a Strong Performer with the top score in the tool integration and interoperability criterion — the only vendor to receive a 5/5 rating. This was just the beginning of all the fun that lay ahead of us as we were recognized as a Representative Vendor in Gartner's Market Guide for DevOps Value Stream Management Platforms. ConnectALL was also recently named a finalist for the 2020 DevOps Dozen Tools and Services Awards under the Best Value Stream Management Tool category. This award recognizes the value stream management tool that most effectively helps visualize the value stream, track metrics and measure improvement. The results will be determined in 2021.
For the second time in a row, ConnectALL was recognized in the SD Times 100 Best in Show for Value Stream Management and featured in SD Times Buyer's Guide 2020 as one of the top Value Stream Management solution providers. To add to this, we have been awarded 'High Performer' in G2's 2020 Spring, Summer and Fall Reports for the Value Stream Management category.
As a company that looks at what customers are looking for, we felt the need to provide products and services that are top-notch from every aspect of the term — that leads to customer satisfaction. We have studied the market and made some fabulous additions to our product and introduced services that are crucial to s VSM solution. ConnectALL's Value Stream Management Platform (VSMP) is an enterprise solution that enables organizations to integrate and orchestrate end-to-end software delivery value streams. ConnectALL's VSMP offers four key elements that work together to allow companies to see, measure and automate their software delivery value streams: metrics, integration, workflow orchestration and governance. ConnectALL's core VSMP capabilities are extended via vendor adapters, the Insights Adapter, and ConnectALL's patent-pending Universal Adapter.
We have had several light-bulb moments that have led us to innovate effectively. Along came ConnectALL 2.10 — that rolled out an exclusive value stream management tool, the Value Stream Visualizer, along with enhanced lean metrics to provide actionable data for better decision-making. The Value Stream Visualizer enables a developer or the build team to get end-to-end visibility of every work item, how they evolve, and their relationships with other work items in and across product value streams with dynamic visualization of work items evolving through your value streams, how they evolved, and the speed and quality of their evolution to your customers.
ConnectALL's 2.10 version (one of 20 product releases in 2020!) is set to be a revolutionary product with the new and improved ConnectALL Insights capability, which endows teams with functionality and project visibility never before available in the VSM space. ConnectALL supports Flow Metrics with Value Stream Insights and Analytics — comprising lean, predictability, flow, DORA, TTM, quality, cost and other metrics — providing deep visibility into value streams so teams can gain the awareness that drives improvement.
ConnectALL also has the ability to incorporate OKRs (Objectives and Key Results) into its value stream management solution. The integration of OKR solutions into the software delivery value stream enables corporations to associate business outcomes with code in production. We have extended our integration landscape by adding applications like SAP Solution Manager, Clarity Software and many more.
We have the ever-popular Universal Adapter, which has reached a Patent Pending status, with a capability to interconnect software tools and manage flow across the software development ecosystem. It is designed with the ability to connect to any tool, any solution…anything you use. This is a game-changer in the VSM space because it doesn't matter what solution you are using — the universe has opened up with what the Universal Adapter can do.
We have introduced tailored services to help businesses get the best value out of their VSM efforts. From value stream optimization and visualization workshops to consultations, from implementation to training, ConnectALL's services team will partner with you on your VSM and digital transformation journey.
We have directed customers to higher customer satisfaction and enhanced experience. Some of the customer experience and achievements are available on our G2 profile. Large enterprises across industries — financial institutions, banking and insurance companies, aviation and hospitality, communication and telecom, health and many more — have joined our family.
We have a strong and ongoing relationship with some reputed media houses in the technology space. With roughly 20 articles this year, our thought leaders have been part of many interesting discussions about the changing dynamics in the software industry, and are featured in SD Times, TechBeacon, DevOps.com, and Forbes. Some of the news has also been covered in more than 10 press releases this year. We have also participated in several virtual conferences including DevOps Experience 2020, Forrester's Tech and Innovation Global, All Day DevOps 2020, VSM DevCon, TechStrongCon, and more. Our thought leaders Andrew Fuqua (VP of Products) and Lance Knight (COO) have made a huge impact in the VSM industry with their panel discussions and talks.
Our responsibility does not end with just delivering good products and services — just like in software delivery, we need to make sure it reaches the customers the right way, educate them about how the solution works and can change their business' digital transformation journey. This past year we have built an unlimited resource repository of information — from videos, datasheets, infographics and training material.
We have made a huge mark among technical teams with our 3-step videos that are a quick guide to integrating tools easily using ConnectALL. We started our very own thought leadership webinar on 'What are we trying to solve with VSM?' hosted by SD Times, alongside other stalwarts from the VSM space representing HCL and VersionOne. This continues to be a dedicated initiative from our end to keep our audience informed about the goings-on in the software space. We have hosted more thought leadership webinars with DevOps.com, SD Times, Forrester, and DevSecOps experts like Larry Maccherone.
We have successfully continued our second year of the ConnectALL Training Program to help new users, existing users, and anyone interested in integration to be self-sufficient in integrating their applications, and we even launched an advanced training course! We introduced the ConnectALL Weekly Tech Demos, which highlight the benefit in seeing value across the software delivery value stream by connecting all the tools, managing flow with governance, orchestration, and workflow automation. We have also released several comprehensive documents, including The Ultimate Guide to Lean Metrics in Value Stream Management 2020, Six Critical Features of a VSM Solution, VSM solution datasheets, and many more to help people understand why they need to align their IT initiatives with business outcomes. Check out our Library section for more information.
To improve customer satisfaction and experience, we have given ConnectALL's website a new and advanced UI and UX — also enhancing the content to make it easier for you to have a conversation with our solutions team. We have also made our place stronger in many marketplaces including Atlassian, BMC Remedy, ServiceNow, Cherwell, Azure DevOps, Zendesk, and more.
So, now the rest of the answer. HOW did we accomplish all of this? Truth be told, nothing is ever possible without a team of innovators, doers, feelers, and thinkers. Our team has grown over the years, and this year we have on-boarded professionals in engineering, solutions, sales and marketing, and product marketing. We all worked together to set ambitious goals and a common vision, and then we worked hard to achieve those goals. Has 2020 been a challenging year? Absolutely! But we've met the challenges head-on and made it our collective mission to accomplish an unprecedented level of achievement.
But it wasn't all work. We also indulged in some fun — virtually. We participated in our first Fedex Day — teams gathered together to present ideas on improvements across the board. And to top it all off, we organized a fun roast for our COO Lance Knight, complete with a smorgasbord of "roasted" items one of our engineers hand-delivered to Lance.
And as we slowly edge towards the end of this amazing year, we are all set to usher in 2021 with a bang. What will we accomplish in 2021? Just you wait and see!
"2020 was a strong year of rapid growth and it was truly exhilarating, even though it was a whirlwind year too. It caps off a year in which we made a significant pivot and executed a strategic plan to accelerate our products and services into the future. While many other technology firms merely survived 2020, we thrived. All this would not have been possible without an amazingly dedicated team. Kudos to everyone at ConnectALL for a year of momentous initiatives and achievements. We look forward to leading the field in value stream management through continued innovation and excellence."
— Lance Knight, COO, ConnectALL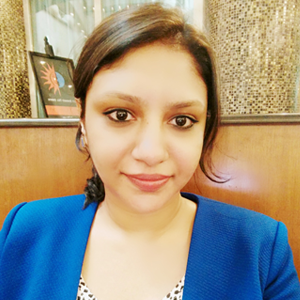 Head of Content Marketing at ConnectALL, responsible for communication and content marketing strategy. For two decades, I've assisted businesses to integrate content marketing into their marketing plans to achieve their business goals. I specialize in creating and developing content (inbound and outbound) across various online and offline channels from websites, blogs, and social media to email marketing and marketing communication collateral.