What do Rocky Balboa, Luke Skywalker, Mulan, and Batman all have in common? Each of these movie protagonists engaged in focused training with an instructor in order to unlock their full potential.
We here at ConnectALL also understand the importance of training, especially when you are evaluating or learning to use new software, or you're learning a new discipline like value stream management. While we currently offer many different types of focused training, as well as VSM services, this post will specifically focus on two levels of hands-on, complementary (and free) training that help users understand how to get the most out of ConnectALL's Value Stream Integration Platform: Basic & Advanced Integration Training.
Basic Integration Training
This is the foundational training class offered for ConnectALL's Value Stream Integration Platform. Just as it is important to learn to "walk" before you "run," the basic course will allow you to practice the following techniques using ConnectALL:
Integration Basics: The course begins by helping you understand how integrations work. We "pop the hood" on ConnectALL and show you what occurs behind the scenes, teaching you the terminology that will help you navigate the integration creation process.
Building Integrations: We will then discuss the three-step process required to build an integration. You will learn how to create a connection, choose an entity, and map your fields. As you learn these techniques, you will have opportunities to practice doing them in ConnectALL within a training environment.
Testing Integrations: In this section, we make sure your newly-built integration works properly! You will build a test bug and see how ConnectALL creates and updates the records between applications.
Value Stream Visualization: In this final section, you will learn how to create a visual representation of your complete software development value stream using the Value Stream Visualizer. After being instructed on the functionality, you will be able to practice building a value stream in the Value Stream Integration Platform.
Advanced Integration Training
This course builds on the basic training class, teaching you advanced strategies and functionality that will extend what you will be able to do with ConnectALL. Expand your abilities using ConnectALL in the following ways:
Connection Management: Learn how to update connection information without needing to manually edit each integration, as well as how to add & assign relevant connections for other users to implement in their integrations.
Dynamic Linking: We will next practice using dynamic linking strategies to update previously existing records. You will create an integration using dynamic linking, then test how to attach & synchronize two example records.
Advanced Field & Value Mapping: We will then practice using advanced field & value mapping strategies. These strategies will allow you to synchronize record data in additional ways and further customize the value mapping between your fields.
Multi-Project Configuration: Learn how to use Multi-Project Configuration techniques to use one application link to impact multiple projects. You will see how this strategy can be used to map projects in a One-to-Many or Many-to-Many relationship.
Dashboard & Metrics Monitoring: We will end the training session with a quick tour around the Dashboard & Metrics tabs. You will learn the different features and functionalities available, then have the opportunity to explore these areas with your trainer available to answer any questions.
Summary
There is an ancient Chinese proverb that states: "Tell me and I forget; show me and I may remember; involve me and I will understand." We believe this principle applies to learning how to use software, including the Value Stream Integration Platform. Just as Mickey coached Rocky before he stepped into the ring, and Yoda guided Luke before his fight against Darth Vader, we won't leave you to figure out how to get the most out of ConnectALL on your own. From those who have never heard of ConnectALL before reading this post to integration experts looking to hone their skills (and anyone in between), there is a training program for you!

Though complimentary, seats are limited for each session to allow each trainee to receive dedicated attention. If you are interested, you can register today using this link: https://www.connectall.com/services/training/. You may also reach out directly to the training team (tr******@co********.com) with any questions you have regarding either of these classes, or any of our other training offerings.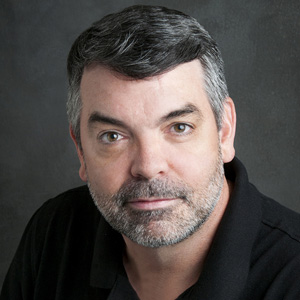 Lance Knight is the President and Chief Operating Officer of ConnectALL. His responsibilities include sales, sales operations, customer success, and technical support. Previously, he held SVP/VP roles at LeadingAgile, Tasktop Technologies, and Accept Software, specializing in field operations, sales development, and customer success. Lance started his IT career with a large aerospace manufacturer where he learned about Lean Manufacturing and Systems Thinking. He's a published author of books and white papers on leadership, software development, and software sales.