If you aren't efficiently coordinating your internal teams, your entire organization may be wasting time, money, and opportunities for productivity by failing to take advantage of integration tools. A common scenario in the B2B world is that a company uses an internal system like Jira or ServiceNow to track work items that are assigned to different personnel or teams to resolve issues; e.g., reset passwords, initiate processing of a PO, or stand up a virtual machine. Coordination among these internal teams is necessary for an efficient organization.
This work environment probably doesn't have an integration solution. How do different teams work together? Consider this scenario:
A service ticket is created in an ITSM tool (Salesforce, Heat, Remedy, Jira Service Desk)
The ticket is reviewed, triaged, and analyzed to determine if it should be addressed by engineering
If engineering works on it, the ticket data is copied to Jira using cut-and-paste
While the issue is worked on in Jira, the changes in status, resolution, or other important fields are manually updated in ITSM
If any questions arise, emails are sent, phone calls are made, or a meeting is scheduled (wasting a lot of time)
Finally, the ticket is resolved and both the Jira ticket and the ITSM ticket are closed
This seems like a good process when the work is assigned to the correct team, and tracked as it progresses, with many contact "touches" where the status can be sent to the requesting agent. A significant problem is that, due to a lack of integration, the tools are separate and distinct from each other, and data entry must be done twice – once in each system. This leads to possible data entry errors and requires all users have a login in both systems. Additionally, collaboration is difficult, requiring meetings, weekly status emails, etc. to keep all parties in sync. The important point here is that the data (like status and comments) must be in sync and available in the tool that users frequently use; and, that the processes must stay in sync, so that when an activity is accomplished by one team, the other team is confident progress is being made.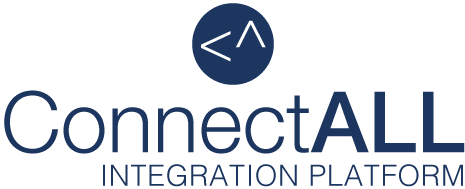 The ConnectALL Integration Platform can resolve this problem. With the ConnectALL Integration Platform, communication between teams is almost instantaneous – processes, data (like status, priority, and assignee), dependencies between issues (like "this issue depends on this other issue being resolved first"), comments, and attachments can be shared, enabling an efficient collaboration mechanism. The ConnectALL Integration Platform also reduces the number of licenses needed for an application (ConnectALL only needs one license per application synchronized), and users only have to be trained on one platform. Users can continue to use the tool they are used to, and don't have to switch to another tool to do essential manual data entry. Further, by avoiding manual data entry and enabling data to be shared, errors inherent in manual data entry processes can be avoided. Additionally, the time that would otherwise be used for manual data entry can be used for more productive activities.
While the ConnectALL Integration Platform certainly is an excellent solution for optimizing service processes inside the company, what about collaboration with external vendors? Can you implement a similar process and integration to smooth the communication and collaboration between teams in different companies (perhaps a manufacturer and an outside vendor providing services or materials)?
I'll discuss the answer to this question in part two of this blog, which further investigates how an integration solution like the ConnectALL Integration Platform can enable communication and collaboration between teams in different companies.
Organizations depend on their individual teams to perform work using their preferred tools. Coordination between teams is critical and should be as efficient as possible. The ConnectALL Integration Platform can be a valuable tool to assist with this coordination, and with your other integration challenges. Please send an email to sa***@co********.com if you have any questions. Our website has complete documentation, videos, and pricing on the ConnectALL product line.
Subscribe to the blog
Check out other posts on the blog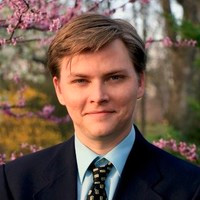 Johnathan McGowan is a Sr Solutions Architect at ConnectALL. He is responsible for customer-facing technical resource for the ConnectALL integration tool. He works with Account Managers to assess prospect needs and build demo integration solutions, guide prospects through product evaluations, and assist clients with their production deployments.