"Women are not just taking strides in technology. They are moving ahead by leaps and bounds. And we want to honor that by making a small contribution to the dreams of young technology students." — Lance Knight, President & COO, ConnectALL
For every woman that made the history books, many others simply made history. One of these was Elizabeth "Betty" Amelia Roller Knight. ConnectALL continues to commemorate all the women in technology by funding a scholarship to the University of North Georgia (UNG) in honor of technology pioneer Betty Knight. The Betty Knight ConnectALL Technology Scholarship is designed for students who wish to study a technology-related discipline and plan to enter a technology field. After the inaugural award went to University of North Georgia (UNG) student Jazmyn Archer in 2021, the second scholarship in 2023 has been awarded to UNG cadet Jaden Davidson.
Jaden, an 18-year-old sophomore from Dallas, GA, is pursuing a dual degree in cybersecurity and Chinese. In addition to maintaining a 4.0 GPA, this cadet serves as the chapter secretary for the UNG branch of the Armed Forces Communications and Electronics Association International. Last year, she traveled to Taiwan to participate in a cadet exchange program. Jaden plans to commission into the Army and pursue Cyber Command or Military Intelligence.
"I plan to utilize my cybersecurity and Chinese degree in the U.S. Army, in addition to pursuing other independent ventures. With the continued global growth of online operations, I intend to serve in a public service position," said Jaden in a press release.
Last year's scholarship recipient from Lawrenceville, GA, Archer is a junior at the UNG, Gainesville campus, pursuing a degree in Computer Science.
"My grandmother, Betty Knight, was an early tech pioneer when women in the field were few. The goal of this scholarship program is to encourage all interested students to tap into the enormous opportunities that come to those with a STEM education. ConnectALL is honored to be able to recognize these outstanding students and support their educational goals."

Lance Knight, President & COO, ConnectALL
It all started with a woman: Ada Lovelace and her love for machines
The first computer programmer wasn't a man and neither was the first computer a machine — both were a woman. Ada Lovelace (aka Augusta Ada King), the Victorian mathematician and daughter of the Romantic poet Lord Byron (aka George Gordon Byron) was the first computer programmer in the world in the 1840s. She is known as a pioneer in modern computer science for her courage to realize her dream of a scientific career when facing great societal resistance. Most women scientists from that time were in the same situation. In the 1970s the computer program ADA was named after her among other achievements. Her love for machines started at the age of 12 and her friendship and working relationship with Charles Babbage flourished and was fueled because of this love for computers. She is known for her work on Babbage's proposed mechanical general-purpose computer, the Analytical Engine. She was the first to recognize that the machine had applications beyond pure calculation, and to have published the first algorithm intended to be carried out by such a machine.
Betty Knight: A woman who made history
With inputs from Betty Knight's grandson Lance Knight
Born in 1922 in Wheeling, West Virginia, Betty did not set out to be a computer pioneer. She grew up in a conventional household, married Thomas Knight, and raised a traditional family. But Betty had an intrepid spirit. She was inquisitive. And above all she loved math.
In 1961, seeking a challenge that would also enable her to help support her family, Betty started working in the Personnel Department at the GE Light Military Electronics Division (LMED) on French Road in Utica, New York. In 1961, she was asked to take a test as a "control." Male engineers had routinely been flunking the IBM Programmers Aptitude Test (PAT), which was required before they could work on programming weaponry systems. Management thought the test might be too hard. They thought if an untrained woman took (and likely failed) the test, the firm would have a benchmark by which to rank the poor results of male engineers.
Unfortunately for the male engineers, Betty aced it. She also received a job offer from GE, which she accepted. By 1962, she was employed as a programmer in the GE LMED, working on the GE-200 series of mainframe computers. She was also working on completing her Bachelor's degree in Math at Utica College. Her technology story had just begun.
By 1964, Betty's work with GE took her to West Point, where she designed a time-sharing network architecture. In 1968, she worked as a COBOL programmer, coding business systems applications. A few years later, in 1972, she found time to start a Seniors' Forum on an early online bulletin board. It later became the AARP. Not ready to rest on her laurels, Betty went to work for Microsoft in 1980, the year IBM hired Paul Allen and Bill Gates to create an operating system (which would become DOS) for a new PC. She worked as a SysOp (system operator), ensuring company websites functioned correctly.
After working as a COBOL programmer for a bank in Seattle in 1988, Betty resumed her work with Microsoft as part of the MSN Online team. Working there into her late 80s, she helped create and manage a version of MSN Online designed just for seniors.
Betty's work in software technology not only helped to change the world; it also created a heritage of IT and computer science.
The Legacy carries on
If Betty Knight were here with us, she would have been proud to learn that her legacy has been carried through three generations under the ConnectALL banner. Betty's granddaughter Rhianna Knight joined her father Lance Knight (President & COO) and her grandfather (Tom Knight) to take this legacy ahead. The IT legacy Betty established as an outgrowth of that one serendipitous test at IBM has become the enduring chronicle of a gracious, intelligent woman who recognized that history is made by those with the determination to seize it.
Want to know more about The Betty Knight ConnectALL Technology Scholarship? Write to us.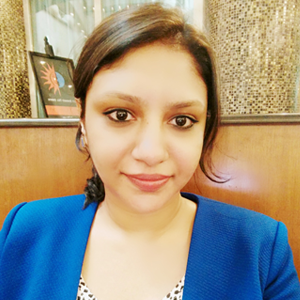 Head of Content Marketing at ConnectALL, responsible for communication and content marketing strategy. For two decades, I've assisted businesses to integrate content marketing into their marketing plans to achieve their business goals. I specialize in creating and developing content (inbound and outbound) across various online and offline channels from websites, blogs, and social media to email marketing and marketing communication collateral.