Cloud integration and iPaaS
Did you read the headline correctly? Are we suggesting that cloud integration isn't the dominant issue in modern IT infrastructure design? With all the hype surrounding cloud integration, the IT audience might think that everyone is embracing the cloud. When Gartner released its second "Magic Quadrant for Enterprise Integration Platform as a Service (iPaaS), Worldwide" in April 2014, it may have seemed to the masses that iPaaS was a mainstream technology. While the iPaaS market may have warranted its own Magic Quadrant, only a single vendor reported iPaaS revenue in excess of $50 million during that time. It's true that iPaaS is on the rise. The growth of the cloud integration and iPaaS market was a major reason behind Dell's acquisition of Boomi and IBM's acquisition of Cast Iron Systems. In its 2013 annual report, IBM declared cloud as one of its three key marketing strategies. Furthermore, Informatica is investing to capitalize on the "four distinct billion dollar market opportunities" of cloud integration, master data management, data integration for next-generation analytics, and data security. Even Gartner currently lists more than 30 iPaaS providers on the market.
The real integration concerns
All that said, it's useful to note that other non-cloud, non-iPaaS integrations will continue to be much more vital for mission-critical operations for the foreseeable future. On-premise, behind-the-firewall applications and their respective integration requirements are driving legacy systems. According to DZone's 2014 Guide to Enterprise Integration, a survey polling over 500 IT professionals, only 37% of organizations have managed on-premise-to-cloud integrations. Those who have managed cloud-to-cloud integration total 15%.
Technology pundits revisited
Not content with the results of just one survey, I did a little digging. When searching the terms "cloud integration" and "iPaas" on SearchCloudApplications.com, TechTarget's thought leadership microsite, I came across a very interesting 2012 article, SaaS: Confusion around cloud and on-premises app-integration. In the article, Saurabh Sharma, research firm Ovum's senior analyst of middleware, mentioned that the "iPaaS reference architectures and use cases proposed by some devoted proponents include imaginary integration capabilities that no solution can ever deliver." Also according to Sharma, in 2012, "only 6.9% of the global spending on integration middleware was accounted for by cloud-based integration platforms/services, with the share of iPaaS being less than 3%." This week, I contacted Sharma to see if either his sentiment or analysis has changed. He replied, "All cloud-based integration platforms/services (including iPaaS, cloud-based B2B integration services, and other cloud-based middleware provisions) are expected to account for around 14% of total integration middleware spending in 2015." He added that "for the same time period, iPaaS's share will be around 5%." Furthermore, Ovum predicts that the global iPaaS market will hit $940 million by 2019. "Very, very few mission-critical, complex-integration applications have even been considered for cloud migration," said Tom Nolle, president of CIMI Corp, echoing Ovum's sentiment in 2012. "The much-touted, huge market opportunity for iPaaS tools and services isn't a reality today." Moving to 2015, I asked Nolle if this was still the case. He responded, "We're starting to see companies design hybrid applications to address component mobility and integration across cloud boundaries. So far, most of it tends to put front-end web-like components of apps in the cloud and leave the mission-critical pieces in the data center. Within that latter group, not much is changing."
Go2Group's stance
Go2Group is not discounting either cloud integration or iPaaS. In fact, we've selected industry leader MuleSoft as our technology platform for these future-proofing capabilities; however we want to focus on the reality over the hype. Whatever platform you choose, the most important thing is to have a rationale. IT and DevOps teams need to build systems that just work, built on platforms we can depend on and scale for years to come.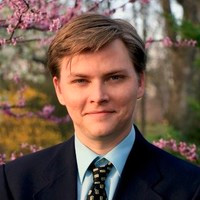 Johnathan McGowan is a Sr Solutions Architect at ConnectALL. He is responsible for customer-facing technical resource for the ConnectALL integration tool. He works with Account Managers to assess prospect needs and build demo integration solutions, guide prospects through product evaluations, and assist clients with their production deployments.