Organizations that use Rally often feel the need for a tool that can easily support development management, issue tracking, and other important development issues. Atlassian's Jira is ideally suited to provide support for the management tasks that many Rally users require. Unfortunately, the native Rally application does not support easy data transfer between the two applications. We'll show you a few ways to bridge the gap between Rally and Jira.
Go2Group has a blog that discusses the steps needed to perform a successful migration. To open the blog, please click here.
With that framework in mind, there are a number of ways that a successful Rally to Jira migration can be accomplished:
Atlassian suggests that Rally data can be exported from Rally and imported into Jira. The company recommends exporting Rally data as a CSV file. In order to create the file to be exported, go to Rally's summary page and select the CSV option from the Actions menu. This method will save a summary page as a CSV. If you need to export all the data, rather than just a summary, then you must create a custom view and save the data as a CSV file. Jira can then import the CSV file.
If you must export issues, users, or other Rally data in addition to projects, Atlassian provides a CSV importer help file.
Using CSV export from Rally has limitations. Configuring the export and mapping fields between Rally and Jira can be difficult.
cPrimeLabs offers a migration application called the Rally to Jira Enterprise Migration Tool. This tool is offered in 12 month licensing periods, and only enables migration from Rally to Jira.
Go2Group's ConnectALL supports the transparent exchange of data between Rally and Jira. Data can be migrated from Rally to Jira, or transparently exchanged between the systems. In addition, ConnectALL also supports transparent connection with many leading ALM tools, including HPE ALM (Quality Center), ServiceNow, IBM RTC, and other development tools. With ConnectAll, a Rally user can use Jira to manage projects and scheduling, and also exchange data with other development and ALM tools.
To learn more about ConnectALL, contact Go2Group.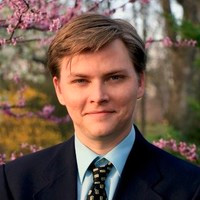 Johnathan McGowan is a Sr Solutions Architect at ConnectALL. He is responsible for customer-facing technical resource for the ConnectALL integration tool. He works with Account Managers to assess prospect needs and build demo integration solutions, guide prospects through product evaluations, and assist clients with their production deployments.