If you're a developer, do you want to hassle with governance, compliance or constant workflow and status update reporting? The obvious answer is no. Value stream management helps you focus on your code and projects and simultaneously tie your efforts to larger business goals. We have been talking a lot about value stream management and how it helps companies drive business value and digital transformation. But what does it really mean to development teams and developers and how do they draw value from it?
In most organizations, software delivery value streams are grown organically. Throughout the years, organizations have documented and changed their workflows. However, their organic value streams weren't created or crafted with the notion of how things can flow easily, nor grown with efficiency in mind. In order to understand the value stream, it starts with education. If you were going to start today, you might want to educate yourself on value stream mapping, lean principles, waste and systems thinking. Then you can perform an optimization exercise, map out the value stream, analyze it, and decide what tools you want to put in place based on those methodologies.
Visibility, transparency, collaboration and choice
Governance, security and compliance are hurdles that developers do not want in their way. Instead, they need to be introduced into processes in the beginning so they can be tracked throughout the lifecycle. By enabling greater collaboration, VSM helps reduce manual work, minimize errors and show the true value in the work the teams are doing. With VSM, compliance and security checks can be automated throughout the lifecycle, ensuring that teams will not be surprised by last minute failures. This allows teams to make sure everything is flowing smoothly and speeds up delivery time.
Developers would rather focus on building code than handling governance, security or reporting for status updates. Value Stream Management enables this by mapping and managing value streams, offering greater visibility and transparency for developers. It lets teams see each other's work, making work visible across the lifecycle — tracking changes, status updates, trends, and aligning work automatically.
Watch how to make Atlassian Jira the Center of Your Software Delivery Universe with Third-party Integration
VSM allows developers to see what their own and other teams are doing by making all of their work visible across the entire development and delivery value stream. The primary capability of a VSM solution to integrate tools allows developers to track changes, requirements, updates and trends, and helps them align tasks with the overall project and business initiatives. It provides real-time, automated and detailed reports on project statuses and progress to every member of the team.
With VSM, developers don't have to spend time in meetings, send emails or spreadsheets with reports, manually update statuses or discuss their progress with project managers — they can just collaborate seamlessly and focus on their code, while knowing what value their code brings to the project and the business.
One of the most significant benefits of VSM for developers is that they can work with the tools, technology and architecture of their choice — giving them the ability to work freely and innovate at the same time. While some team members might track their tasks on tools like ClickUp, Trello, or Asana, others may use Jira or Micro Focus ALM. They may even use different methodologies, and that's perfectly okay.
VSM is Human
At its heart, VSM is human! No matter what platforms or tools you use to help you apply VSM, humans like you still need to contribute to managing the value in your value streams.
Enjoyed reading this article? Deep dive into value stream management with us. Contact our team.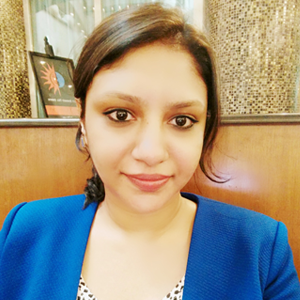 Head of Content Marketing at ConnectALL, responsible for communication and content marketing strategy. For two decades, I've assisted businesses to integrate content marketing into their marketing plans to achieve their business goals. I specialize in creating and developing content (inbound and outbound) across various online and offline channels from websites, blogs, and social media to email marketing and marketing communication collateral.