How has the pandemic affected businesses across the world? There is a fundamental shift in consumer behavior, supply chains, and delivery to market. Consumers want contactless delivery of products and services, and most businesses were not ready for an overnight 100% digital shift. Most enterprises are failing to reach their financial targets due to supply chain disruptions and lowered customer demand. In this scenario of rapid cost savings and increased time to value, companies have had no choice but to rethink automation of business processes that will help with the disruption of digital transformation.
One of the trends we've noticed is the increased adoption of agile in areas of business outside of development, IT and operations, to improve the key capabilities needed to respond to the challenges. Agile increases speed to market, helps manage distributed teams, improves team performance and productivity, and improves the ability to manage changing business priorities. In fact, the more Agile is applied to business functions, the more Value Stream Management (VSM) will be embraced as it helps unify value streams and drive value, which in turn ties to digital transformation.
SD Times had declared 2019 as the year of value stream as organizations started to turn their focus on how to better drive value. In a review, they also stated that as "value stream moves into 2020, more tool vendors are going to take interest and figure out where they fit in the overall pipeline." This trend has now picked up at high speed, where even companies with fewer than 10,000 employees are maturing faster and implementing Value Stream Management.
Value stream management enables businesses to quickly integrate digital technologies, examine metrics that matter to the delivery of value — especially with the changing definition of value in the new normal — and helps streamline processes faster than usual. With the adoption of new digital technologies and tools that help with automation, VSM is the answer to gauging the effectiveness of business processes and delivery of value as a single solution for daily operations and long-term resilience.
Gartner predicts that by 2024, organizations will lower operational costs by 30% by combining hyper automation technologies with redesigned operational processes. And what are the chances that this will accelerate in the wake of the new normal? It has become imperative for businesses to look for new solutions and ways to stay ahead of the competition. As businesses move to become more digital, they can drive more value in terms of customer experience as digital solutions enable more business-customer relationships on screens rather than in person.
The more tools and technology you adopt to automate your processes, the more you need to integrate them, optimize the value stream, and measure success.
If you want to talk to an expert on how to map out and drive greater business value from your value stream, contact us and we will help you with a customized solution.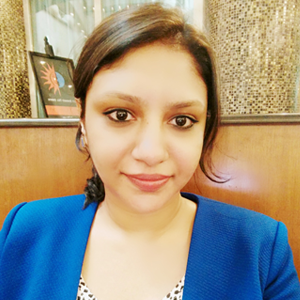 Head of Content Marketing at ConnectALL, responsible for communication and content marketing strategy. For two decades, I've assisted businesses to integrate content marketing into their marketing plans to achieve their business goals. I specialize in creating and developing content (inbound and outbound) across various online and offline channels from websites, blogs, and social media to email marketing and marketing communication collateral.