Integrating best-of-breed tools and applications in the software delivery value stream, which help companies plan, build, and deliver enterprise-level software is imperative to improve quality, agility and for continuous improvement and innovation. According to reputed research firms, some of the top 100 companies in the world have successfully created implemented value stream integration, by scaling their agile and DevOps transformations, and therefore achieving quality software delivery.
These companies have complete visibility into their tools, people, teams, and projects, with time to value being in the forefront of all their initiatives. They can see where the bottlenecks are and how and why they are losing value. This has to be adopted by all other businesses that are still hinging on the "let's wait and watch" approach. The need of value stream integration is now than ever before!
There are hundreds of platforms, products and plugins in the market that enable integration of tools and promise the value and growth that businesses are looking for. But, how would you know what is best suited for your teams and end users? Here's an excerpt from an interview at the DevOps Enterprise Summit, 2019 in London, where ConnectALL's VP of Products Andrew Fuqua talks to John Willis, Digital Anarchist, DevOps.com, about the importance of value stream integration and why companies need to not only think in that direction but also execute it on priority. He introduces ConnectALL, which is an integration platform connecting people, tools, and teams seamlessly in the software delivery value stream — helping achieve agility, velocity, and predictability.
What is ConnectALL?
Andrew Fuqua: We connect all the tools in your value stream. DevOps is exciting for a lot of people especially people attending conferences like the DevOps Enterprise Summit. But there are people whose jobs are changing and tools are changing, and they are apprehensive about these changes. Tools and technology are bound to change but if we can influence some of the change inflicting our people, it is a good thing! This is what ConnectALL aims to do — move data between systems, so when your developer has a tool of choice or if you need to introduce some other tool for some other group — we can synchronize assets, epics, issues, etc. Let's say you are using Jama (Software) for your product managers, Jira (Software) or VersionOne for your developers, ServiceNow or Cherwell (Service Management) for operations — and you need to connect these tools — you might need to sync epics to Jira from Jama or you need defects to come in from ServiceNow. We make this happen seamlessly in the background.
Does connecting tools mean connecting APIs or dashboards?
Andrew Fuqua: We sit in the background. When you set up ConnectALL, the end users in the application development or IT systems don't know that ConnectALL is there. We sit in the background and make it invisible. Things show up in the queue and you don't have to login to another application or learn another application or use two interfaces. There are lots of integrations and things get complicated when you have several tools and multiple integrations — the use of plugins to make the value stream work seamlessly can get hiddenly expensive. ConnectALL is a product that connects all these things. I can see my change sets in VersionOne or from Quality Center (Micro Focus ALM) a tester can open a defect and that will show up in Jira for a developer. We are working underneath — synchronizing comments, statuses, attachments, moving issues, epics, defects in sync.
Since ConnectALL is invisible, how does it work?
Andrew Fuqua: ConnectALL is a good synergy to help get data from multiple systems and the product can take advantage of and visualize it. We are not trying for auto visualization. We are trying to make things seamless and busy under the covers.
Is ConnectALL a plugin?
Andrew Fuqua: ConnectALL is an integration hub. You could install it on premise or software as a service instance of ConnectALL.
We are invisible. We sit in the background and your end users wouldn't even know ConnectALL is there. You get complete visibility into the value stream automatically. We are working underneath all tools — synchronizing comments, statuses, attachments, moving issues, epics, defects and synchronizing it."

Andrew Fuqua, VP of Products, ConnectALL
Watch the full interview here:
If you want to see ConnectALL in action, sign up to our upcoming webinar on August 22, where our speakers will show you how to Scale Agile Practices and Accelerate Software Delivery Value with qTest and Jama Software Integration.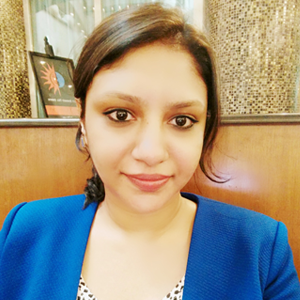 Head of Content Marketing at ConnectALL, responsible for communication and content marketing strategy. For two decades, I've assisted businesses to integrate content marketing into their marketing plans to achieve their business goals. I specialize in creating and developing content (inbound and outbound) across various online and offline channels from websites, blogs, and social media to email marketing and marketing communication collateral.