A new release of the ConnectALL Integration Platform is available. Release 2.9.5 includes enhanced support for VersionOne, BMC Remedy, and Microsoft Project Server. ConnectALL helps you manage your tasks, projects, and teams seamlessly by providing real-time visibility across your software delivery value stream.
Enhanced support for VersionOne features
The VersionOne Adapter in the ConnectALL Integration Platform connects VersionOne with any other ALM or DevOps tools and applications. This adapter has been improved to support all the important features of VersionOne.
Here are some of the highlights:
User readable ID of VersionOne objects is displayed in the ConnectALL GUI
Dynamic Record linking supports user readable object IDs
Child nodes in the project tree can be automatically synchronized when a parent project is configured in an Application link
Multi Project support — Synchronization of multiple projects with a single application link
Project selection now displays the tree structured view of VersionOne Projects to show the hierarchy
_URL field support, to synchronise a clickable URL of the VersionOne object into other applications
Usability improvements
Remedy and Project Server application support enhanced
Remedy Adapter: Enhanced user mapping via a dynamic look up into the People Form. This removes the need for a predefined user mapping. The Remedy adapter can be configured to use either LDAP or the Remedy People Form lookup.
Project Server Adapter: Batch processing of Project Server records improves efficiency and decreases bottlenecks.
Improved UI for user field configuration
The ConnectALL 2.9.5 version also introduces fresh and improved UI to map fields that are user configured.
How does it add value?
Field mapping configuration now validates for Read Only fields to warn users of inappropriate direction selection, with some improvements to the value mapping screen as well.
Also in Version 2.9.5
Version 2.9.5 resolves several issues and security enhancements to protect against known vulnerabilities. ConnectALL now formally supports SQL Server 2016.
Want to find out more about the ConnectALL Integration Platform?
Request a personalized product demo to see the multiple benefits that value stream integration can bring to your software delivery teams and business.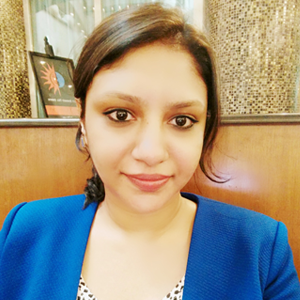 Head of Content Marketing at ConnectALL, responsible for communication and content marketing strategy. For two decades, I've assisted businesses to integrate content marketing into their marketing plans to achieve their business goals. I specialize in creating and developing content (inbound and outbound) across various online and offline channels from websites, blogs, and social media to email marketing and marketing communication collateral.