In the United States, the first Sunday in February is Super Bowl Sunday, perhaps the most famous "unofficial" holiday in America. This year, the Tampa Bay Buccaneers defeated the Kansas City Chiefs 31-9.
My immediate reaction as a New England Patriots fan was a bittersweet celebration, as former Patriots greats Tom Brady and Rob Gronkowski both had excellent games in their victory. But as I continued reflecting on the implications of the game, I realized that to prepare for next year, the coaches and their respective teams will engage in post-mortem activities that are very similar to the value stream management methodology.
The purpose of this blog post is to analyze the most watched American sporting event in an attempt to better understand the best practices associated with effective value stream management. This post will outline how we can utilize the three key steps of value stream management (See, Measure, Automate) to understand the reasons why the Buccaneers defeated the Chiefs and how this process can then be applied to improving the outcomes of software delivery.
All statistics below are obtained from ESPN's Super Bowl LV page.
See – The Play-by-Play
The first step in value stream management is to see your value stream by mapping it. You can't manage what you can't see.
In a football context, this is done by assessing the play-by-play breakdown to visualize a step-by-step flow of the game. Who was involved in the play? What was the play call? When did the play occur, and what happened next?
In the interest of space, instead of mapping all 132 plays I will instead provide a "value stream" flow for each team that shows the end results of each drive below:
Buccaneers: Punt → Punt → Touchdown → Turnover on Downs → Touchdown → Touchdown → Touchdown → Field Goal → Punt → Punt → End of Game
Chiefs: Punt → Field Goal → Punt → Punt → Field Goal → End of Half → Field Goal → Interception → Turnover on Downs → Turnover on Downs → Interception
As we assess this "drive value stream," we notice that Tampa Bay consistently scored touchdowns (worth 6 points for the score & 1 for the point-after-try) while Kansas City was scoring field goals (worth 3 points). This tells a compelling story of the early momentum: both teams scored twice in the first 5 drives. However, because the Buccaneers were completing higher value drives, the Chiefs fell behind early. This forced Kansas City to take more risks, needing to go for it on every play instead of safely punting the ball away.
Measure – Using the Statistics
The next step is to measure your value stream. This step is where key metrics are gathered. These metrics can help you derive the insights necessary to make data-driven decisions.
Using the team stats from a football game is helpful to tell the story of why one team may have outscored the other. Below are some of the key statistics from both teams in Super Bowl LV:
| | Chiefs | Buccaneers |
| --- | --- | --- |
| Total Plays | 69 | 63 |
| Total Yards | 350 | 340 |
| Total Drives | 11 | 11 |
| Yards per Play | 5.1 | 5.4 |
| Red Zone (Made – Att) | 0 – 3 | 3 – 5 |
| Penalties (# – Yards) | 11 – 120 | 4 – 39 |
| Turnovers | 2 | 0 |
These metrics tell a story of how the game flowed. Both teams had the same number of drives and about the same number of plays. The Chiefs actually gained more yards than the Buccaneers, with slightly fewer yards per play.
The key differences: red-zone execution, turnover differential, and penalties. Kansas City really hurt themselves with their penalties & turnovers, and did not take advantage of the scoring opportunities they had. Tampa Bay played comparatively cleaner and could execute when it mattered most.
Automate
The final step in value stream management is to automate your value stream. This entails taking the information you've gathered in the first two steps, identifying areas of opportunity, and making the proper changes.
For a football team, this is where the coach needs to make decisions for how to build upon their strengths while improving their weaknesses. As Kansas City's coach Andy Reid dissects his team's loss, he will likely focus on the team's lack of touchdown scoring and their execution. Perhaps the two go hand-in-hand, as penalties and turnovers not only hurt his team's chances to score but helped put Tampa Bay in a positive game script, making it easier for them to score touchdowns.
Reid will need to increase his efforts in training camp on coaching the players to avoid committing penalties in big game situations, which could cause him to pivot from previous plans in camp. He also will want to spend more time practicing with his offense and defense in the red zone (20 yards or fewer from the opponent's end zone), as the Buccaneers played much better in that part of the field than the Chiefs.
Applying These Principles
Although you may not be the coach of an NFL football team, these value stream management principles are just as applicable to your software delivery value stream.
See: Go to the tape! Hold a value stream mapping session to build a "play-by-play" flow of value. This value stream map will outline your software delivery process steps from ideation to production. Just as a "play-by-play" will outline the athletes, play calls, and order, your value stream map should consider the people, tools, and flow of the steps in your value stream.
Measure: Look at the stats! You need to consider the key flow metrics that will help you assess the health of your software delivery value stream. In place of turnover differential and yards per play, think about measuring work-in-process (WIP), throughput, cycle time and lead time to tell the story of your software delivery. Do the stats seem to indicate a win or a loss?
Automate: Make a plan! Use the information from the first two steps to identify areas of opportunity. You can look for waste, find places to increase collaboration, establish effective governance, and implement workflow orchestration. Value stream management is human, so it is up to you to call the right plays to put your development team in position for a victory.
As Hall of Fame coach Vince Lombardi once said: "perfection is not attainable, but if we chase perfection we can catch excellence." Where is your software delivery process winning? Where is it getting beat? And how can value stream management help you identify opportunities to chase perfection?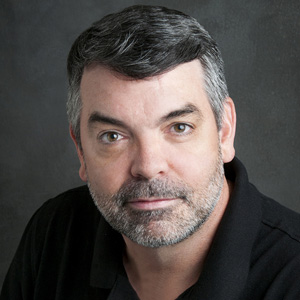 Lance Knight is the President and Chief Operating Officer of ConnectALL. His responsibilities include sales, sales operations, customer success, and technical support. Previously, he held SVP/VP roles at LeadingAgile, Tasktop Technologies, and Accept Software, specializing in field operations, sales development, and customer success. Lance started his IT career with a large aerospace manufacturer where he learned about Lean Manufacturing and Systems Thinking. He's a published author of books and white papers on leadership, software development, and software sales.