After the successful launch of ConnectALL's first FedEx Day in May 2020, we executed our second 24-hour event in December 2020. And this time it was unimaginably innovative. I guess it came with the continuing momentum and the growth and success that came along in 2020.
As you may already know, a FedEx Day is a 24-hour event that allows employees to contribute innovative ideas to their company. And like its namesake, participants have to deliver their ideas overnight. The goal of a FedEx Day is to boost motivation and creativity. And, if all goes well, the company has new features to add to its products.
ConnectALL's engineering, QA, marketing, and support teams came together to deliver ideas overnight — this time to be a lot more product enhancement focused. Management did not interfere at all with the process and the members were divided into teams of four — fair and square. The teams had to come up with one great idea and sell it with a convincing presentation.
The teams had at least one marketing member who used their skills to market the idea. The competitive element was that the company offered a price to the top three winning teams through a fair voting system.
At the end of our second FedEx Day, the teams gathered together to present ideas, and they were as varied as the teams themselves. Some teams coded their ideas into the product, providing a working model. Other teams delivered mockups and left the coding to the experts. The result? Several great features that will likely be making an appearance on the product roadmap soon. Most teams focused on a single idea and also presented some of the other ideas that could make it to 2021's product roadmap. Here's a sneak peek:
All teams had brilliant ideas focused on product enhancements, including features and functionality.
One team built a prototype of making ConnectALL's VSMP (Value Stream Management Platform) available anytime, anywhere with advanced support features.
One team came up with an advanced version of the VSMP along with a coded working model and a brand-new adapter that enables easy migration.
One team presented ideas around improving communication among increasingly remote and distributed teams and proposed marketing ideas.
Another idea focused completely on improving the VSMP with improved reports capability, value stream and integration filters, with cloud access. The team also presented a great idea on being a thought leader in the training space on global training platforms.
The presentations were impeccable and the product ideas have the ability to utilize existing functionality to implement these new features. That means greater value for ConnectALL users in a shorter period of time. And because teams were composed of members from different departments, each team member was able to bring a unique perspective to the challenge and offer ideas that might not otherwise have been suggested.
Management was in complete agreement with what will make it into the product roadmap in the near and far future. All in all, our second FedEx Day was a grand success and we can't wait for our customers to experience a superly advanced user experience.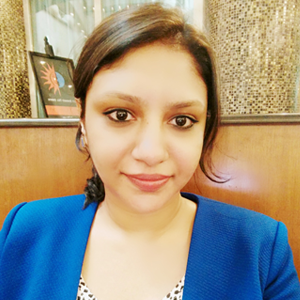 Head of Content Marketing at ConnectALL, responsible for communication and content marketing strategy. For two decades, I've assisted businesses to integrate content marketing into their marketing plans to achieve their business goals. I specialize in creating and developing content (inbound and outbound) across various online and offline channels from websites, blogs, and social media to email marketing and marketing communication collateral.