This past Monday, there was global celebration as the ship Ever Given was removed from blocking the Suez Canal. What was much less noticeable, however, was the role that one value stream management company played in opening up this critical global supply vein.
ConnectALL's team has worked tirelessly over the last week with both the Egyptian authorities and excavation crews on the ground to create strategies to improve the flow of the Suez Canal. While the company normally specializes in optimizing software delivery, this recent event has provided a unique opportunity to apply value stream management concepts to the delivery of physical cargo. In close collaboration with ConnectALL, salvage crews were able to see, measure, and automate the flow of this valuable freight through the canal.
While gathering baseline measurements, the ConnectALL team quickly noticed that there was a major flow problem. "There seemed to be a sharp decrease in WIP beginning on March 23rd," said Francis Drake, Value Stream Architect at ConnectALL. "We compared the flow of cargo through the canal through the month of March on their ConnectALL Insights Analytics dashboard. There was a fairly consistent flow of value throughout the month of March, up until the 23rd. Then, it all just stopped."
To help figure out why, ConnectALL consultants suggested building a value stream map. "The next thing for our team to do was to help them see their current flow of value, and where there might be a bottleneck" continued Drake. "We noticed very quickly as we began to build out their map that there was a massive inefficiency present. Through value stream mapping we were able to determine that there was a giant ship causing a stoppage of flow."
Drake and his team suggested that to improve this value stream to a point where cargo objectives could be successfully met, this bottleneck must be removed. Using ConnectALL's Universal Adapter, each of the tugboats were able to successfully integrate with the Ever Given's hull, and orchestrate the simultaneous actions necessary to pull her free from the canal. As of this last Monday afternoon, this critical blocker was removed from the Suez value stream, and flow could continue as normal.
"I am very proud of what our team was able to accomplish over the last couple weeks," stated Lance Knight, President & COO of ConnectALL. "Freeing that ship was no small feat. I'm no maritime expert, but although value ultimately trumps flow, no flow equals no value."
While the flow of value through the canal can continue, the work is not yet done. ConnectALL is continuing to engage with canal authorities to implement a governance model that will ensure a blocker like this is not able to stop flow through the canal again.
*Disclaimer: This is a satirical post in the spirit of today's holiday. Happy April Fool's Day!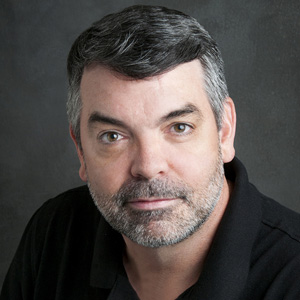 Lance Knight is the President and Chief Operating Officer of ConnectALL. His responsibilities include sales, sales operations, customer success, and technical support. Previously, he held SVP/VP roles at LeadingAgile, Tasktop Technologies, and Accept Software, specializing in field operations, sales development, and customer success. Lance started his IT career with a large aerospace manufacturer where he learned about Lean Manufacturing and Systems Thinking. He's a published author of books and white papers on leadership, software development, and software sales.