Integration is not complicated! And that's what we want you to feel when you integrate your tools. Enroll into ConnectALL Training Program that enables you with the freedom to run your own integrations hassle-free.
Let your teams focus on other aspects of delivering software while ConnectALL runs in the background, making your life easier!
You may just be starting out with the product, have new team members, or just need a refresher! The great part is the training program is designed to help you gain more value and utilize ConnectALL to its full potential.
What will you learn?
Gain practical knowledge and best practices to drive a successful ConnectALL implementation
Pick up the easiest and common functionality to quickly get started with tool integration
Get hands-on experience with our integration environments
Topics covered
ConnectALL overview

What is ConnectALL
Terminology

Installation and licensing
Linking applications

Creating an application link
Define application link scope
Mapping fields, entities and values
Monitoring
Approach
Virtually delivered session that enable you to learn from anywhere, including your workspace
Interactive sessions and a platform for live questions and to pick-up best practices
Instructor-led training that simulates a traditional and conducive classroom environment
Limited capacity sessions to ensure that each attendee gets maximum benefit from the session.
Course duration
1-2 hours
Frequency
Every fortnight on Friday
The best part: It's FREE! And we've intentionally limited batch sizes to allow our instructors to engage and guide you through each step of the training.
Ready to get started? So what do you do next? Register right away to reserve your slot!
If you need assistance, reach out to us at tr******@co********.com.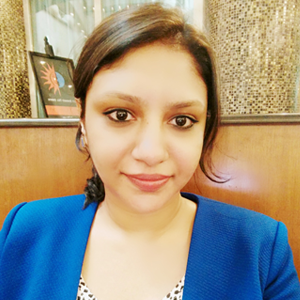 Head of Content Marketing at ConnectALL, responsible for communication and content marketing strategy. For two decades, I've assisted businesses to integrate content marketing into their marketing plans to achieve their business goals. I specialize in creating and developing content (inbound and outbound) across various online and offline channels from websites, blogs, and social media to email marketing and marketing communication collateral.