What matters most to you and your organization today? Is it delivering software quicker or delivering value to the customers and making sure there is value in everything you do?
The truth is both are significant today to stay relevant in the ever-changing software world. This is where Value Stream Management has been relied on by hundreds of companies for the past two years. It enables you to eliminate waste, cut down wait time, increase cycle time, but most of all it shows you the value in everything that you are doing throughout the software delivery system, which in turn leads to customer satisfaction.
In an earlier blog we highlighted that Value Stream Management is human. And it is true. You would still need to find the waste, identify the bottlenecks, look for value, and make those changes yourself whether it is within your team or aligning it to the business goals.
While this is important, It is also imperative that you have the right partner or company with a solution that helps you with your objectives while applying value stream management. SD Times announced this year as the year for value stream integration and value stream management. If you are looking for the right solution, refer to their guide to finding the apt value stream management solution. A value stream integration solution like ConnectALL powers businesses to achieve higher agility and increased velocity by connecting people, processes, and tools. It helps companies rapidly create business value through cross-team collaboration and improving flow, therefore helping you manage your value streams. 
Even while working with a solution, there are four areas that you need to give more importance than others.
Visibility across the value stream
Gathering everything you need for a release involves a lot of tools and processes. So much data runs across these tools and processes. The teams involved need to be enabled with the visibility to information that flows across value streams, so that they can use this useful data and actionable insights to remove bottlenecks or waste or take the right call at the right time.
With effective value stream management, you can make information flowing across the entire pipeline visible and accessible to the teams involved. End-to-end visibility is possible when you gather the information that runs across the tools in the pipeline. Lack of all the information can put you at risk of making incorrect decisions. 
Metrics that matter
When you get visibility of all the data and information flowing through your delivery pipeline, you can use metrics that matter to get insights and improve your development and delivery process. For example, wait time, cycle time, release failure rates, etc. These metrics will enable you to identify the bottlenecks and areas of improvement. 
Reporting for governance and compliance
When you introduce governance and compliance from the beginning of the process, you can easily track the health of your processes. Effective reporting techniques for status and release updates can help help your dev and ops teams to save time and effort that typically gets wasted in manual analysis of data. It also helps in regulating your value stream and saves time from manually collecting and putting together reports for compliance audits. A developer would rather spend time delivering software faster and seeing value reach the end customer. 
Mapping value all the way to the top
When you have visibility, the right metrics for continuous improvements, and have your governance and compliance in check, the most important part is to map all the value across multiple value streams to the single business value stream. 
Value Stream Management enables teams to improve efficiency with all these four areas being under check. It allows teams to see the value of their software supply chain, reducing complexity and waste, improving collaboration, and ultimately delivering value to the customer and the business.
Want to know how we can help you with any of these? Write to us or contact us.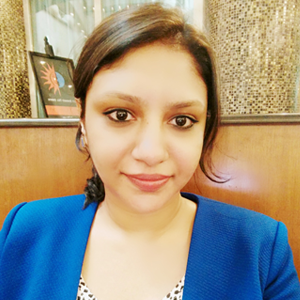 Head of Content Marketing at ConnectALL, responsible for communication and content marketing strategy. For two decades, I've assisted businesses to integrate content marketing into their marketing plans to achieve their business goals. I specialize in creating and developing content (inbound and outbound) across various online and offline channels from websites, blogs, and social media to email marketing and marketing communication collateral.