In our years of working with enterprises, across industries, on the path of Agile and DevOps practices, we have seen these organizations using value stream integration successfully to optimize software delivery value streams and improve traceability.
The most common problems that these enterprises face pertain to the alignment of testers and developers in software development and delivery. Modern software development is an infinite loop of developing small chunks of features, getting feedback, and continuing to add, remove, and change them based on what we learn from the feedback. To enable continuous feedback loops and automation, it is important to optimize various value streams. Ensure data is flowing freely and in real time. Value stream integration will ensure that the activities performed across the value stream is visible to everyone.
For example, when an agile planning tool like Atlassian Jira is integrated with a test management tool like Tricentis Tosca, the challenge of delayed or missed release windows, data being scattered, lack of feedback, etc. can be avoided and the teams can focus on improving the quality of the software product.
Integration helps customers identify and remediate defects faster for better product quality. It ensures all core requirements are covered by test cases to meet compliance obligations. ConnectALL integrates products like Jira and Tosca to create a free flow of information between developers, testers and others.
Watch the integration of Jira and Tosca in action using ConnectALL
Here are some key benefits of integrating Atlassian Jira and Tricentis Tosca:
Synchronizes artifacts from end-to-end across the software delivery value stream
Improves team collaboration by connecting Tosca to third party tools
Supports cross-tool traceability and reporting, particularly between requirements, test cases, and defects
Removes the need for manual processes and spreadsheets
Synchronizes requirements or user stories from tools like Jira, to Tosca requirements
Synchronizes failed tests from Tosca to defects in agile tools like Jira
Allows for automatic reporting of defects found during test execution from QA to development
Having the ability to let information flow along your value stream helps you improve product quality, gives end-to-end traceability and all in real time. Start with value streams that you think are most critical — for example, Jira and Tosca — and move ahead in an incremental manner.
Why ConnectALL?
ConnectALL is designed to unify your people, processes and tools starting from ideation to deployment. It helps enterprises identify issues or defects faster, collaborate better, share feedback, understand customer requirements faster, therefore improving product quality, reducing time to market, and increasing time to value.
When you use an integration platform like ConnectALL, your integrations will automatically process in the background with no user intervention required. ConnectALL is designed to be "set it and forget it".
FAQ on integrating Tosca and Jira using ConnectALL
How do you sync created issue to Tosca?
Once ConnectALL has been set up, ConnectALL automatically syncs issues between systems. There is not anything anyone needs to do to cause the sync to happen.
Who/what hosts the ConnectALL software?
Our cloud offering is hosted on AWS, but of course you can install our on-prem version anywhere you like.
Is ConnectALL an add-on, plugin, or is it a separate platform?
It's neither an add-on nor a plugin. It's an integration platform.
For more answers to your questions, contact our experts. Write to us: sales@connectall.com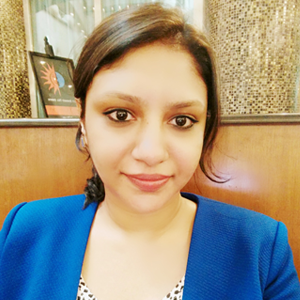 Head of Content Marketing at ConnectALL, responsible for communication and content marketing strategy. For two decades, I've assisted businesses to integrate content marketing into their marketing plans to achieve their business goals. I specialize in creating and developing content (inbound and outbound) across various online and offline channels from websites, blogs, and social media to email marketing and marketing communication collateral.