Many leading enterprises in the world are using value stream integration solutions to integrate the tools in their software delivery value stream and improve their software delivery process.
Improve collaboration between your support and development teams by integrating ServiceNow and Jira Software. This helps the teams get access to customer issues in real time, get status updates, understand requirements, and solve issues faster.
As an organization, you'll decide what tools and artifact types you'd like to integrate. In practice, whiteboarding and meetings to decide what you'd like to synchronize will take longer than using an integration platform that does the work for you automatically and bi-directionally.
Here are five key reasons why any organization should integrate Jira and ServiceNow using an integration platform:
Slash manual efforts
This is one of the core reasons for integrating Jira and ServiceNow — eliminate errors and manual work and kick-start your automation efforts. Stop wasting time cutting and pasting tickets. Especially in today's digital age, there is no reason for teams to perform tedious and repetitive tasks like re-entering a ticket created in ServiceNow into Jira. Eliminate endless email trails, spreadsheets, and daily or weekly status meetings waiting for new information on a problem or a particular status update. Automate this flow of information in real time between multiple teams and get that traction and keep it going until a ticket is resolved. Eliminate the churn and wait time and gain back efficiencies.
Improve Time to Value
With the elimination of bottlenecks such as manual efforts and wait time on information and data, your time to value will improve as workflow and process automation is realized and becomes more reliable. With real-time updates flowing between ServiceNow and Jira, your development and support teams are able to receive the information they need to resolve customer issues and tickets quickly. Turnaround time will improve drastically! You'll also gain other benefits like cost savings and satisfied customers!
Facilitate collaboration
In an ALM environment, lack of collaboration and communication between teams can lead to things such as lack of visibility, quality issues, delivery delays and therefore higher costs.
Integrating Jira and ServiceNow, and really any of your SDLC tools, will ensure that development and customer service teams collaborate better and on customer requirements therefore solving issues faster leading to satisfied customers.
Being able to add Comments and Attachments and flow them between tools really helps in eliminating unclear requirements by keeping the lines of communication open in real time.
Work in tools of your choice
Another benefit of integration and sharing data between tools is now your customer service teams and development teams can exclusively work in the tool they are most comfortable in.
Gone are the pre-integration days of logging in and out of multiple applications to get that status update or copy that Comment or Attachment that your customer sent you so the Developers can see it in Jira.
You can now simply add it into ServiceNow knowing it is going to get to your development team in real time so they can keep working on an issue with no delay! Once again, benefits realized are happier customers due to much faster resolution of their reported issues.
Enhance visibility and traceability
Integrating ServiceNow and Jira will enable higher visibility into the software delivery value stream. You'll have enhanced vision into the processes and steps from when an incident or problem ticket is taken in by your customer support team to when it is resolved and then shipped out by your development team.
This end-to-end traceability will assist you in streamlining your processes and highlighting bottlenecks so they can be optimized and accelerated toward delivery of your fixes and enhancements.
Visibility and traceability enables IT and business teams to communicate faster and smarter. Well thought out business decisions will be made by keeping the customers at the forefront of these decisions.
---
Why ConnectALL?
An integration platform like ConnectALL is designed to unify your people, processes and tools starting from ideation to deployment and beyond. It helps enterprises identify issues or defects faster, collaborate better, share feedback and understand customer requirements faster and better therefore improving product quality, reducing time to market, and increasing time to value.
When you use an integration platform like ConnectALL, setup and running your integrations will automatically process in the background with no user intervention required. ConnectALL is designed to be "set it and forget it". Once setup, monitoring is minimal if any.
---
Watch the integration of Jira and ServiceNow in action using ConnectALL
---
FAQ on the Jira-ServiceNow Integration using ConnectALL
ServiceNow supports multiple "assigned groups". Can ConnectALL integrate a specific ServiceNow assigned group to a specific project in Jira?
Yes, using the poll queries, we can filter the records based on an assigned group and map to a specific project in Jira. By enabling Multi Project configuration we can directly map a given Assigned Group to a Project in value mapping.
Do we have to configure integration between ServiceNow and Jira on per project basis?
You can even configure Multiple Jira projects in one application link, the project for synchronizing the issues can be picked dynamically based on an associated dropdown value in ServiceNow.
Who / what hosts the ConnectALL software?
Our cloud offering is hosted on AWS, but of course you can install our on-prem version anywhere you like.
So ConnectALL isn't an add-on for Jira, it's a separate platform?
No, it's neither an add-on, nor a plugin. It's an integration platform.
For more answers to your questions, contact our experts. Write to us: sa***@co********.com
With inputs from Andy Salo, Sr. Solutions Architect, ConnectALL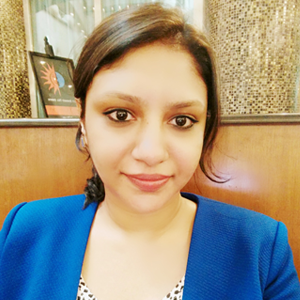 Head of Content Marketing at ConnectALL, responsible for communication and content marketing strategy. For two decades, I've assisted businesses to integrate content marketing into their marketing plans to achieve their business goals. I specialize in creating and developing content (inbound and outbound) across various online and offline channels from websites, blogs, and social media to email marketing and marketing communication collateral.