Perforce users often want a tool that can assist with managing bug reporting, tracing modifications to Perforce, and helping a quality assurance team track tickets and changes. Jira is frequently the tool of choice for providing these capabilities; however, there is no tool within Jira that natively performs these integrations. In this blog, we'll take a look at a few tools that provide these integration capabilities.
Perforce and Jira plugin (PaJ) – PaJ integrates Perforce and Jira. The plugin is offered by Atlassian, Go2Group, and other vendors. It does not provide the extra capabilities that are offered by the next two tools in this list.
Fisheye – Fisheye was designed to integrate Perforce data into Jira, and is offered by Atlassian. Fisheye replaced a plugin that Atlassian had offered previously, and it provides more capabilities than a simple plugin. The product displays an index of all integration activities – based on the index, Fisheye can maintain statistics relating to Perforce. It also can be used to create charts and graphs, transforming raw data into visual reports. Fisheye is available from Atlassian and other vendors. Go2Group offers sales and support for Fisheye.
ConnectALL– ConnectALL, from Go2Group, also integrates Perforce with Jira. ConnectALL is an application that integrates Application Lifecycle Management (ALM) tools. For example, using ConnectALL, Perforce can be integrated with IBM Rational DOORS, HPE Quality Center, Jira, and a wide range of other ALM tools. With ConnectALL, code developed in Perforce can be transparently shared between applications. ConnectALL does not provide the statistics and charts that Fisheye does, but unlike Fisheye, ConnectALL is designed for the integration of a variety of development tools.
Contact Go2Group to purchase Fisheye or for assistance in setting up and configuring Fisheye. Go2Group also sells and supports the PaJ plugin. Go2Group's experts can demonstrate how ConnectALL can integrate Perforce to Jira, and to many other ALM systems. Contact Go2Group for ConnectALL sales information and product support.
---
Interested in a ConnectALL Demo?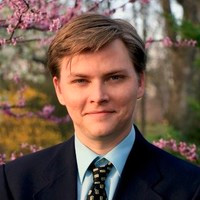 Johnathan McGowan is a Sr Solutions Architect at ConnectALL. He is responsible for customer-facing technical resource for the ConnectALL integration tool. He works with Account Managers to assess prospect needs and build demo integration solutions, guide prospects through product evaluations, and assist clients with their production deployments.