Every day, we hear more and more stories about businesses going under or doing poorly because of COVID. Shut-downs, furloughs, even sick employees have affected many a business' ability to… well, do business. And while these impacts seem to be felt more keenly in industries such as restaurants, retail stores and entertainment venues, every company has ultimately felt the pinch of new restrictions and changes to their (often long-standing) business models.
The industries that have suffered perhaps the least are those that work in a largely digital world. Software development, in particular, has continued to move apace despite the challenges of COVID, or perhaps even because of it. Technology companies have been more easily able to adapt their business models and shift to a remote working structure, allowing them to maintain a more normal level of workflow than those companies that require face-to-face interactions and in-person labor.
However, technology companies have also had to change their processes to accommodate new methods of communication, and they've looked to other technology to help them do that. Gone are the face-to-face daily standups, replaced by video calls. But when it comes to communicating changes in requirements, stories, bugs, builds, and even support requests, the challenge becomes more daunting.
Every software development and delivery effort has a value stream. It may not be visible, and it may not be monitored or tracked, but it is present, nonetheless. Learning how to recognize, map and automate your value stream allows you to improve processes, eliminate waste, and ultimately deliver greater value to your customer. All of which leads to a better bottom line. To successfully adapt to new business models in the time of COVID, companies must learn how to properly manage their value stream.
That's where value stream management (VSM) comes into play. What is VSM? As Forrester Analyst Chris Condo described it in the recent virtual VSM DevCon, value stream management is: "A combination of people, process, and technology that maps, optimizes, visualizes, measures, and governs business value flow (including epics, stories, and work items) through heterogeneous enterprise software delivery pipelines. VSM tools are the technology enabling the practices of VSM."
A critical part of any VSM solution is tool integration. And not just a single point-to-point integration, but integration across all the tools in the value stream, even those that have cropped up seemingly overnight in the recent DevOps tooling explosion. By integrating all of these tools, a VSM solution eliminates manual entry of data across multiple systems and automates communication between teams. Add a support ticket in ServiceNow and the developers will learn about it almost instantly, meaning a faster fix and a happier customer.
Many companies have begun to realize the business value of fully integrating the tools in their value stream. Sure, they may have a couple of point-to-point integrations here and there. But to truly optimize their value stream for this new way of doing business, they must look to more comprehensive solutions that allow them to integrate across the entire value stream.
Why is this so important? Because teams are now more distributed than ever. No longer are teams sitting in the same room, or even the same building, and discussing changes as they happen. Instead, they're scattered across dozens (perhaps hundreds) of homes, all trying to keep their colleagues updated as changes occur. And no matter how many emails, Slack messages or video chats a team has, something will always fall through the cracks without some level of automation.
Add metrics and analytics to the solution, and managers can keep an eye on the health of their value stream at any time, from anywhere. With data rolling in from multiple applications, managers can more easily spot trends, identify bottlenecks and reduce waste. And those are tasks that are difficult even when development happens in an office.
So, where does ConnectALL fit into all of this, and how are we helping our customers make it through COVID? To put it simply, our business model has always been structured for more remote work, meaning that our teams were only minimally affected when lockdowns began. Rather than focusing on changing our own business model to account for COVID disruptions, we've instead been able to continue improving our VSM solution.
In the past few months, we've introduced new features, such as our Value Stream Visualizer and Insights Analytics. We recently announced support for business outcomes and OKRs, and have launched new services offerings to help customers make the most of their value streams, whether they use our solutions or not. Our primary goal continues to be helping our customers, regardless of industry, achieve higher levels of agility, predictability and velocity. We do this by connecting people, processes and tools across the software development and delivery value stream.
Whether you're already managing your value stream like a pro or you're still scrambling to adjust your business model to accommodate COVID disruptions, value stream management, and ConnectALL, can help you along your digital transformation journey.
If you want to talk to an expert about our complimentary Value Stream Assessment and Visualizer Workshop, contact us.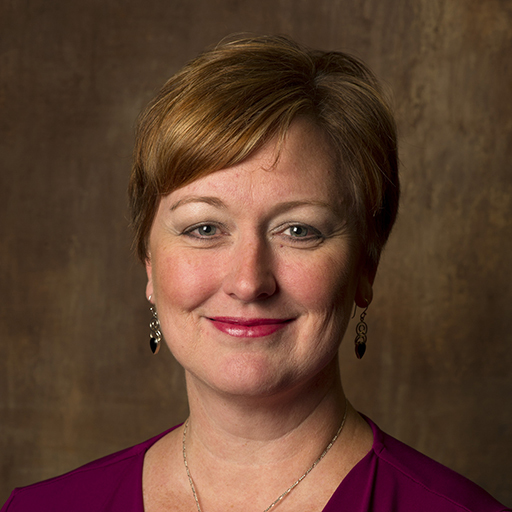 Director of Demand Generation at ConnectALL, responsible for overseeing and developing ConnectALL's integrated marketing communications program. For more than 20 years, I've focused on marketing high-tech products in startups, from ideation to launch and beyond. In my role at ConnectALL, I manage a wide array of initiatives and communication channels, from brand and corporate messaging to social media, web marketing programs, and much more.