Some developers would say that their software has a mind of its own. But does your code have emotions of its own?
Recent studies have shown that the answer is a resounding "yes." But the findings on how those emotions impact work are not encouraging.
According to Oxtail University, 84% of software programs report that businesses have increased the speed at which they are deployed. Yet only 8% of programs feel like they are appreciated for their increased production. And 78% of code has mentioned that they do not feel supported by the developers they work with.
86% also feel they are unfairly blamed by customers when something does not work. "Most of the time it's user-error, but we are often the ones that take the blame," one product mentioned. "It's hard to stay motivated in this kind of environment."
Another product stated the following: "It's very disheartening to hear the organization you work for refer to you as 'minimum viable.' I wish they knew that I've put in maximum effort to execute on their commands – yet it feels like they take me for granted."
This has led to a spirit of "software disillusionment," and this frustration and sadness is taking its toll: Carbridge University reports across all industry a vastly increased level of code that just stops working.
Connect with Your Software like Never Before
These studies have shown that there is a huge emotional gap between software delivery organizations and the code that drives their businesses forward.
Now, humanity has taken one giant leap towards bridging that gap.
With ConnectALL's announcement of its Foundational Objective of Loving our Software platform (FOOLS), its new virtual reality solution, developers can now enter the world of their software and connect with it in a myriad of new ways.
"We at ConnectALL have been adamant for years that value stream management is human," says Lance Knight, President and COO at ConnectALL. "However, when our leadership team assessed these survey findings, we were deeply troubled. By being so human-focused, we did not even think about how driving for value made the code itself feel.
With the FOOLS virtual reality platform, humans can finally enter the world of their software programs, understanding first-hand the hardships and obstacles that can easily lead to sorrow, anger, or ineffectiveness in our code."
FOOLS is able to help organizations physically manage their value streams, live and in-person, by seeing, measuring, and automating in ways never seen before.
Seeing Your Value Stream
FOOLS uses the latest cutting-edge technology to enable the user to enter the software delivery value stream from the relative safety of their home.
Dr. John Oculus, author of Knowing Your Software: The Inner Feelings Driving Your Code believes that this platform is the missing piece to understanding the deeper passion propelling their code through the value stream.
"After booting up FOOLS, users are able to personally follow the path of their value stream," states Dr. John Oculus. "They are able to travel on this stream alongside their software program, recognizing the hard work their product puts in on a daily basis. This provides developers with a new sense of empathy for the life experiences of their code beyond just the bits and bytes."
Measuring Your Value Stream
Once the "See" module has been completed, users of FOOLS move on to the "Measure" stage.
According to Dr. Oculus measurements can (and should) go beyond the numbers.
"Although quantitative metrics are useful, sometimes the most effective way to measure things is something more qualitative," continues Oculus. "A common cause of disillusionment among software programs is a lack of trust from leadership, who often rely on numbers and reports rather than speaking directly with the products themselves to get a feel for the processes.
Thanks to FOOLS, the software can begin to feel as if it can provide input into the direction of the company. Your code will feel more valued if you give it a seat at the table, and using the FOOLS platform gives you a chance to get details about your value stream straight from the horse's mouth."
Automating Your Value Stream
Automation is critical for any software development organization, as businesses seek efficient ways to synchronize, monitor, orchestrate, and govern the flow of work.
That said, without diligently understanding the motivations of your software, the initial excitement and promise of automation can quickly turn into discontent for your code.
As Dr. Oculus states in Chapter 5 of Knowing Your Software, "Managing your code can be tricky sometimes. The value stream management methodology provides an excellent framework for visualizing & managing the flow of work in your software delivery organization. However, if you are not truly getting to know your code, then you risk driving these hard-working programs to frustration and dissatisfaction. This goes past simple academic knowledge. You have to know how to communicate your heartfelt appreciation beyond the binary."
By using FOOLS developers can finally have that face-to-face relationship with their code and build a true relationship that lasts beyond this week's sprint, and both parties can find an automation strategy that works well for everyone, leading to increased productivity and happier code.
Where do we go from here?
This innovation marks the dawn of a new age in human-software relations. While it's true that ConnectALL has always been able to help its customers see, measure, and automate their software delivery value streams, Knight realizes that FOOLS is the final piece of the puzzle for true, hands-on value stream management.
"We in the software delivery community take our code for granted, believing that it will mindlessly respond to the commands we type," says Knight. "This is no longer the world we live in today. Our goal is for FOOLS to help humans manage their value stream in a manner that leads to satisfied, more productive software."
FOOLS is compatible with all existing virtual & augmented reality platforms in the market today. Reach out to kn**************@co********.com for purchase details and pricing.
*Disclaimer: This is a satirical post in the spirit of today's holiday. Happy April Fool's Day!
Headline photo credit to Kampus Production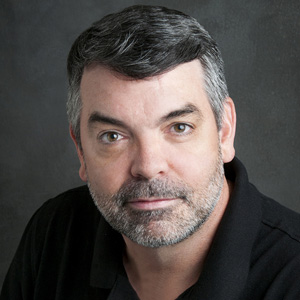 Lance Knight is the President and Chief Operating Officer of ConnectALL. His responsibilities include sales, sales operations, customer success, and technical support. Previously, he held SVP/VP roles at LeadingAgile, Tasktop Technologies, and Accept Software, specializing in field operations, sales development, and customer success. Lance started his IT career with a large aerospace manufacturer where he learned about Lean Manufacturing and Systems Thinking. He's a published author of books and white papers on leadership, software development, and software sales.