Did you know that most companies that use SAP Solution Manager don't realize its full potential?
If you are using non-SAP applications in your software development ecosystem and have SAP Solution Manager in the mix, it is time you take control of your value stream.
And you may ask how and why?
SAP Solution Manager is a single application that can work as a cockpit with complete central control of your software development and delivery value stream. It has the capability to manage SAP related features and non-SAP technologies in a single platform.
For companies that use SAP Solution Manager to manage SAP and non-SAP applications in an effective way, ConnectALL offers a value stream management platform (VSMP) to orchestrate and automate processes across the enterprise. This allows it to centralize, enhance, automate, and improve the management of the entire system landscape, thus reducing total cost of ownership. Connect all the tools in your value stream with SAP Solution Manager as the central point of control in your software development and delivery value stream.
To understand this, you also need to understand SAP Solution Manager's capabilities. Let's take a quick look at everything that the application can do:
Engagement and Service Delivery: Get access to service plans, issue management and expertise-on-demand functionality. Service reports for on-site and remote services are stored, and can be listed per system and solution.
Requirements Management: SAP Solution Manager contains new requirements management functions for implementation and maintenance of the entire IT solution including software changes. Business and IT organizations benefit from comprehensive requirements management functions to manage their defined software scope and all related changes.
Project Management: Especially in the area of product development, project managers can benefit from this comprehensive project management tool to manage their projects and their project scope.
Process Management: Efficient planning, reporting and operations require clear and reliable documentation of the existing customer solution. It is centrally accessible and transparent, can be maintained cost-efficiently, and supports internal collaboration with other connected applications.
Solution Documentation: With this capability, integration with other tools is possible for a flexible and integrated lifecycle and release management for a single functional view of all business processes.
Test Management: You can set up central procedures to analyze change impact, and organize and perform tests of cross-system and end-to-end business processes, using the SAP Solution Manager test suite.
Change Control Management: This improves the stability and availability of the system landscape, reduces risk, and lowers total cost of operations.
IT Service Management: The service desk in SAP Solution Manager has an open bidirectional interface, to send and receive incidents to and from other ticket systems.
Application Operations: This enables central monitoring, alerting, analysis, and administration across the software delivery value stream across applications when connected to SAP Solution Manager. It has a reporting functionality with preconfigured templates or you could customize it.
Business Process Operations: This will ensure the smooth and reliable flow of the core business processes, to meet a company's business requirements.
Landscape Management: This comprises the installation of new systems and the modification of existing systems.
Maintenance Management: The maintenance planner in SAP Solution Manager assists you in calculating maintenance dependencies and stack XML files for the installation of support packages, support package stacks, and enhancement packages (EHPs).
Custom Code Management: The innovative custom code management concept provides comprehensive insight into how you can efficiently and effectively manage your home-grown custom code.
How does ConnectALL accelerate the capabilities of SAP Solution Manager for effective value stream management?
Here are a few reasons why you must make SAP Solution Manager the central controlling system of your value stream and how ConnectALL's Value Stream Management Platform can help:
All information flows bi-directionally between teams. There's no need to copy and paste data from tool to tool; no need for status emails.

ConnectALL reduces the amount of manual work, freeing up more time to address tickets and keep customers informed.

Connecting the tools through a VSM solution rapidly improves flow and visibility from the idea through its development, release and subsequent feedback loops.

You can orchestrate workflows, capture data for metrics, and enforce governance and security with value stream management

Remove waste between steps and overheads by automating the flow of critical product information across the value stream

Automate feedback loops through SAP Solution Manager to trigger builds, updates on change approvals, releases, and automated tests

Track issues and bugs that are related to your software to plan, track, and deliver quality code

Easily understand where there are bottlenecks, defects or gaps, why they happened, where they are coming from, and the risks associated so you can act on them early

Identify vulnerabilities in your software delivery process early on to decrease security risks and anything that could affect quality and reliability

These communications between ConnectALL and SAP Solution Manager improve visibility of potential impact of changes within overall automation activities.

Approvers can see dependencies that exist at any point in the workflow. Before making a decision or initiating action, they can anticipate probable effects on downstream processing.

With ConnectALL's Insights Analytics, you can measure metrics that matter and also demonstrate that you have the controls in place to meet regulatory compliance requirements.
Want to find out more about the capabilities of the SAP Solution Manager Adapter? Download the data sheet now.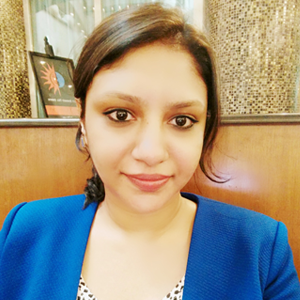 Head of Content Marketing at ConnectALL, responsible for communication and content marketing strategy. For two decades, I've assisted businesses to integrate content marketing into their marketing plans to achieve their business goals. I specialize in creating and developing content (inbound and outbound) across various online and offline channels from websites, blogs, and social media to email marketing and marketing communication collateral.