Value Stream Management is NOT a Feature. So What Is It?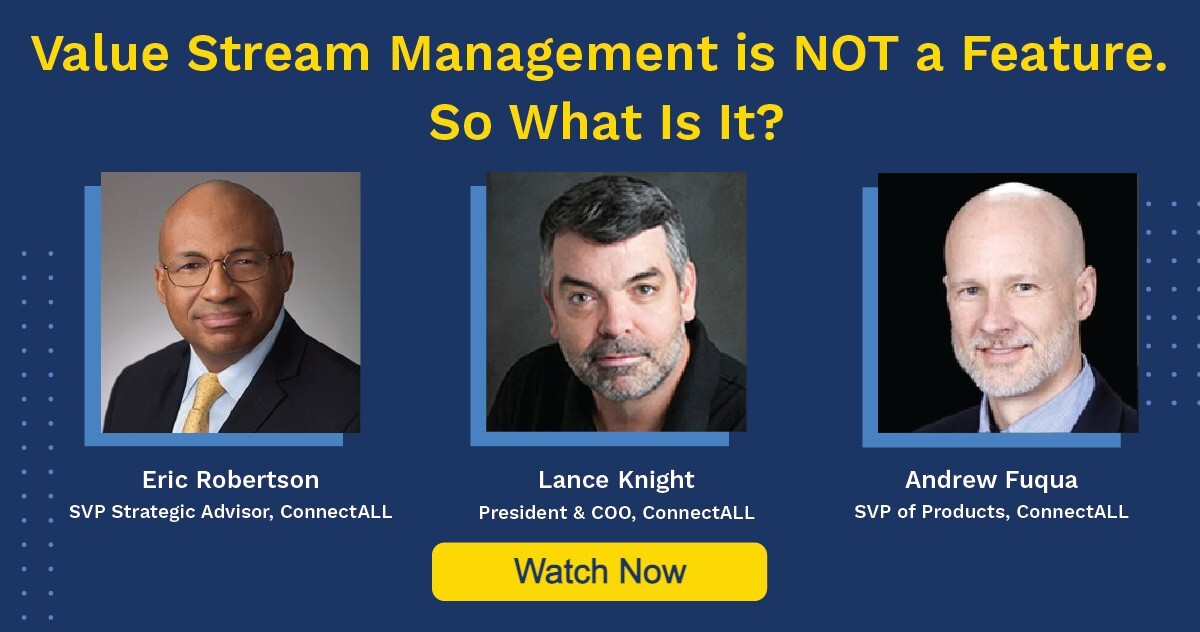 The Value Stream Management space seems to be filling up rapidly. Everybody wants a piece of the cake. In the blink of an eye, dozens of companies have jumped on the bandwagon claiming to now "do" value stream management. 
Yet most of these newer players have simply added value stream management as a feature to their holistic product. They are only focused on a small part of the value stream, yet claim to manage the full value stream.
Will the market remain confused? Not on our watch.
Join Lance Knight, President & COO, Andrew Fuqua, SVP of Products and Eric Robertson, SVP Strategic Advisor on September 23 at 1 pm EDT as they address the misconception that VSM is simply an add-on feature of an already existing product. 
What is value stream management?

What are some common misconceptions that people need to watch out for?

How do organizations that are beginning to implement value stream management best educate their colleagues?
Time/Date: Thursday, September 23, 2021

Timing: 1 PM EDT