The Power of Connections
The Power of Connections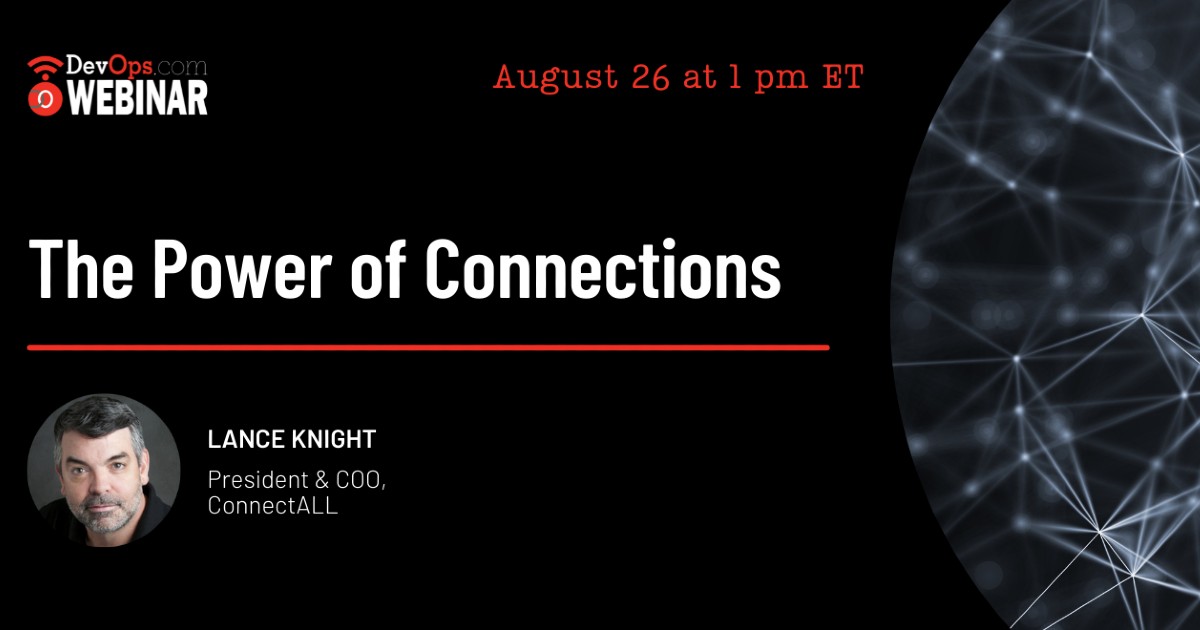 Organizations going through a digital transformation find themselves running into a major roadblock. As they travel this path, they see that disconnection rules the day. Teams are siloed, processes clash, and the tools don't play nice. It is impossible to succeed in these conditions.
In a detached world, creating meaningful connections in the software delivery lifecycle changes everything. But how can software delivery leaders make this happen?
Join Lance Knight, President & COO at ConnectALL, as he discusses the role that using value stream management to connect your toolchain plays in successful digital transformations. He will discuss not only the power of connecting the tools, but how doing so properly will also lead to a holistic connection between the people and processes in the end-to-end software delivery lifecycle.
Key Takeaways:
-Why connections are critical in software delivery
-How connecting your tools enables a synchronized value stream
-What you should start doing today to implement 'the power of connections
Time/Date: Thursday, August 26, 2021
Speaker: Lance Knight
Timing: 1 PM EDT