How to Connect Development and Testing in Minutes: Micro Focus ALM/QC and Jira
October 27, 2022
@
13:00:00
–
13:15:00
EDT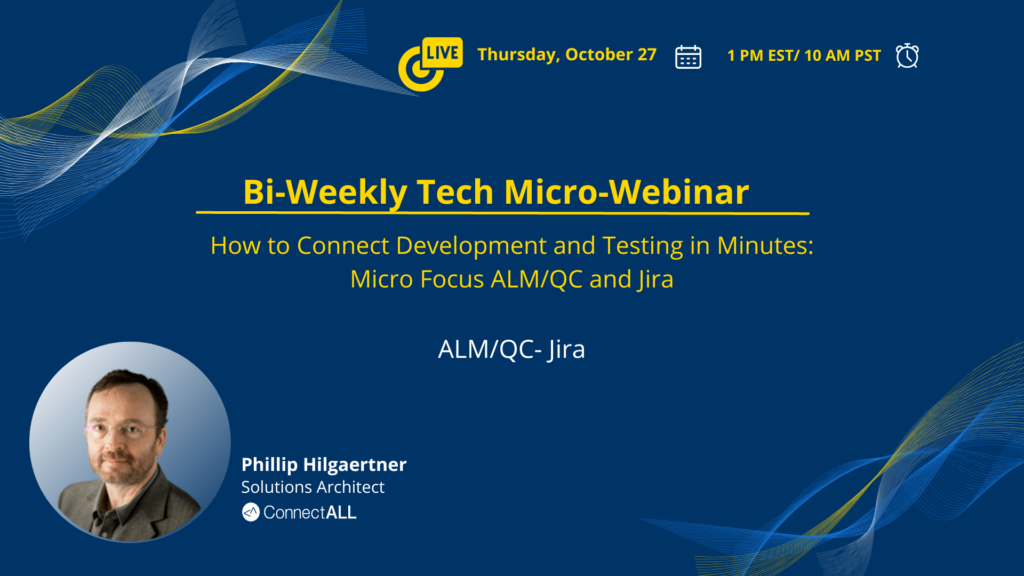 Is your test team burned out handling last-minute validation requests and your development team lacking visibility into test progress and requirements?
One of the biggest reasons is that these teams work in disparate systems like Jira and Micro Focus ALM/QC. Imagine when you connect them, your teams will instantly reduce the time taken on manual and duplication of efforts, will have no dependencies on manual communications, and can get real-time updates on changes, and access requirements and statuses in their own systems.
In this webinar, we will show you how ConnectALL sits on top of all your systems and enables Jira and ALM/QC to connect, collaborate, and interoperate — easing the pressure and frustration on the QA and dev teams and ultimately reducing cost and time.
ConnectALL
sales@connectall.com