How to Streamline Your Application Lifecycle in Minutes: Connecting SAP Solution Manager and Jira
November 10, 2022
@
13:00:00
–
13:15:00
EST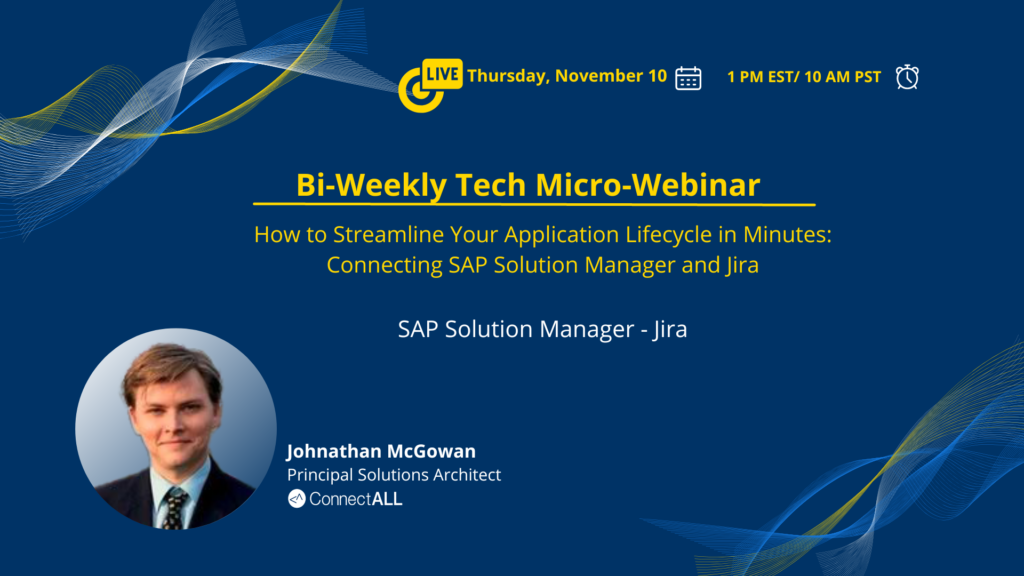 Are you currently using manual steps to manage the flow of information throughout your software delivery value stream?
Using a tool like SAP Solution Manager to manage your application lifecycle is helpful. However, if you choose to do so manually, then you are probably noticing either delays or breakdowns in communication between the teams involved with governance, development, and operations.
Best case: you are adding layers of waste to your software delivery processes.
Worst case: critical information is not being communicated properly between teams.
So what can you do to automate the flow of your software throughout the entire application lifecycle?
In this webinar, we will show you how to seamlessly connect SAP Solution Manager with the other tools in your software delivery lifecycle (using Jira as an example).
By automating your end-to-end application lifecycle in this way, you will reduce the friction that hinders transparent communication between teams, increasing the speed of software delivery while also maintaining compliance.
ConnectALL
sales@connectall.com