Demystifying Value Stream Metrics with Intellyx & ConnectALL
Demystifying Value Stream Metrics with Intellyx and ConnectALL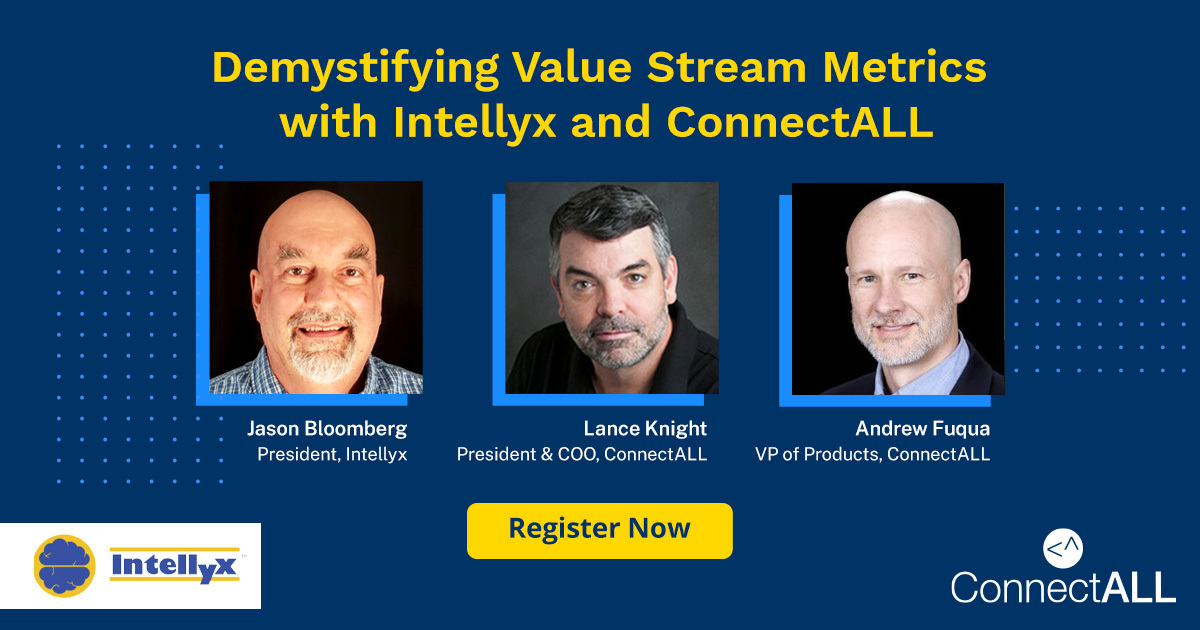 ConnectALL believes that organizations need to revisit their metrics strategy if they want to demystify their value streams and identify real business opportunities. Otherwise, the most valuable benefits may be obscured behind a focus on secondary outcomes.
How does an organization determine the most impactful value stream metrics based on their business objectives?
How do you know if your value stream metrics are illuminating real opportunities for improvement?
Join Jason Bloomberg, President and Analyst at Intellyx, as he discusses this perspective and more with ConnectALL executives Lance Knight (President & COO) and Andrew Fuqua (VP of Products).
Time/Date: May 12th, 1pm EDT
Speakers: Jason Bloomberg (Intellyx), Lance Knight, Andrew Fuqua