Value Trumps Flow: The Danger of Speed
Value Trumps Flow: The Danger of Speed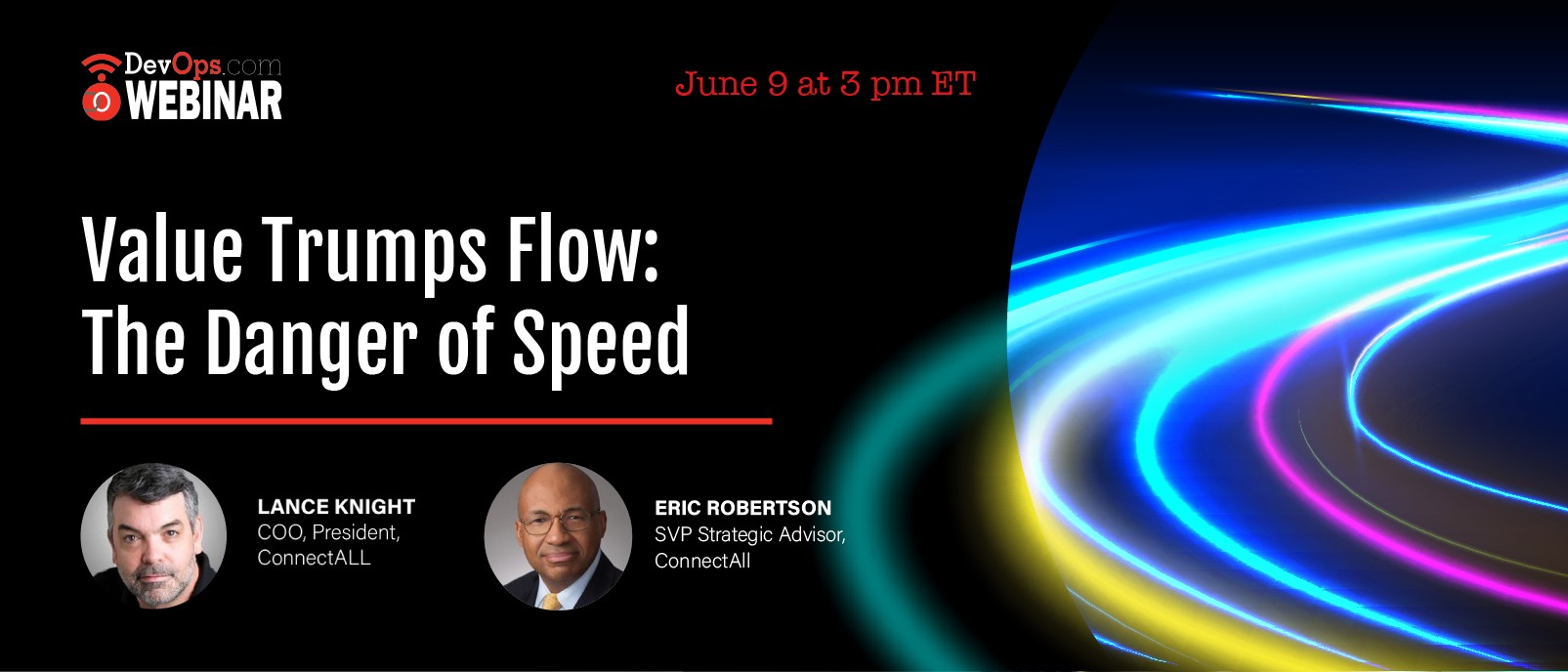 Is your technology team focused on improving flow? Is the central goal of your IT department to deliver a certain number of deploys per year/month/week/day? Then you might be moving rapidly in the wrong direction.
While becoming more agile is a great goal to have, if improving software delivery speed is your primary focus, then perhaps you are missing a critical piece of the puzzle. "So wait a minute!" you might be wondering. "If not flow, then what should be our main focus?"
DevOps.com
is excited to host ConnectALL's President & COO Lance Knight and Eric Robertson, SVP Strategic Advisor and the newest member of ConnectALL's leadership team for an exclusive webinar, where they will answer this question by expanding on Lance's idea of "Value Trumps Flow."
Join these industry leaders on June 9th at 3pm EDT (Noon PDT) as they discuss how a proper perspective on "Value Trumps Flow" can help your software delivery organization avoid the pitfalls that are associated with a solitary focus on improved delivery speed.
Key Takeaways:
– Discover why improved flow alone will not deliver on key business objectives
– Explore strategies that enable increased value through software delivery
– Learn how to practically implement a "Value Trumps Flow" mindset

Time/Date: June 9 at 3 pm EDT