Thank you for requesting our video on demand!
Don't Have Another Bad Day- Ensure the Code You're Moving to Production is Safe
Not sure how to get started with DevSecOps?
Request a free consultation!
How does ConnectALL help you implement
DevSecOps across your software delivery value stream?
ConnectALL's Value Stream Management Solution comprises two key elements:
the Value Stream Integration Platform and Value Stream Insights.
These two pieces work hand-in-hand to:
Integrate all the tools (Dev, Ops, and Security) in your SDLC
Synchronize all the critical product information
Automate and orchestrate multiple workflows
Incorporate governance and compliance throughout your SDLC
Track the end-to-end software development and delivery activities
Foresee vulnerabilities to eliminate them early on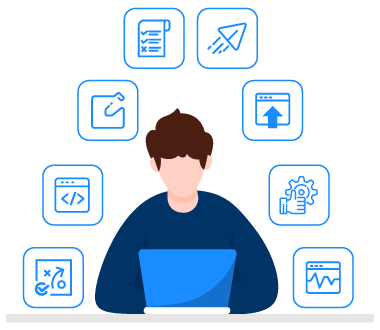 The key DevSecOps tools that ConnectALL integrates: