"When it absolutely, positively has to be there overnight".
FedEx Day is an unimaginably innovative event, a "shock to the system" change-of-pace for our working lives at ConnectALL. It has developed into a culture of fun and creation. On June 30, 2021 the global team got together to present this year's first FedEx Day — making it the third over a period of two years (the last two being May 2020 and December 2020).
And this time, one aspect in particular made it super fun: it was customer-experience centric. I guess that comes with our continuing momentum to help our customers deliver business value. Of course speed matters in an hours-long event, but on this day value definitely trumped flow.
As you may already know, FedEx Day is a 24-hour event that allows employees to contribute innovative ideas to their company. And like its namesake, participants have to deliver their ideas "overnight." The goal of a FedEx Day is to boost motivation and creativity. And, if all goes well, at the end of the day the company has new features to add to its products.
This year, the entire ConnectALL team was pumped up to participate in a global event with the US and India teams coming together. This event was company-wide, including management, engineering, QA, operations, marketing, sales, and support teams. Our event moderator (VP of Products Andrew Fuqua) set the rules and introduced a brand new approach to help the teams generate ideas.
The ConnectALL team was divided into eight groups with five members each (Teams F, R, D, K, C, S, G and J) — fair and square. While some teams came up with innovative names for their groups, some stuck with their original names. The rules were simple — each group had to agree to one idea, and then work together to sell it with a convincing presentation, showcasing a prototype or a working model of the idea. One twist was that we had 48 hours instead of the standard 24 as everyone across different time zones had to connect and collaborate.
Now for the competitive element — the Top 3 winning teams would be decided through a fair voting system as per three categories — Most Creative / Innovative; Most Fun; and Most Practical, Pragmatic or Viable/Valuable.
At the end of our 48 hours, the teams gathered together to present ideas, and they were as varied as the teams themselves. Each team had 10 mins to present, and boy did that time fly by! Every team had a clear vision on how their idea would deliver value to ConnectALL and its customers. Some teams coded their ideas into the product, providing a working model. Other teams delivered mockups and left the coding for a later day.
The result? Several great features that will likely be making an appearance on our product roadmap soon! Most teams focused on a single idea and also presented some of the other ideas that could make it to 2022's product roadmap.
Here's a sneak peek into ConnectALL's June 2021 FedEx Day:
All teams had brilliant ideas focused on one thing — customer experience, which transpired into improving our support, and product enhancements, including features and functionality.

Team K built a prototype of making ConnectALL's Insights Analytics dashboard (part of the Value Stream Management Platform) available anytime, anywhere with advanced support features.

Team S aka the SkyWalkers came up with an advanced version of the Universal Adapter, which makes delivering adapters faster and efficient.

Team C aka Team Customer planned a User and Customer Conference that will be held every year.

Team D created a concierge for customer support.

Team J focused on introducing additional automation that would enhance the experience of using ConnectALL.

Team G aka Team Great thought about out of the box analytics and presented a solution to help customers track additional metrics outside software delivery.

Team R presented an idea around delivering tailor-made metrics and updates that would enable faster decision making.

Team F aka The Fantastic Five focused completely on improving the VSMP by adding improved management and enhanced metrics capabilities.
The Three Winning Teams
Team J — Most Creative or Innovative
Team C — Most Fun
Team S — Most Practical, Pragmatic or Viable-Valuable
The presentations were impeccable and the product ideas have the ability to utilize existing functionality to implement these new features. That means greater value for ConnectALL users in a shorter period of time. And because teams were composed of members from different departments, each team member was able to bring a unique perspective to the challenge and offer ideas that might not otherwise have been suggested.
Management was in complete agreement with what will make it into the product roadmap in the near and far future. All in all, our FedEx Day was a grand success and we can't wait for our customers to experience a superbly advanced user experience.
A huge shout out to Andrew Fuqua who made all of this possible in such a short time — this event was well organized and absolutely thrilling.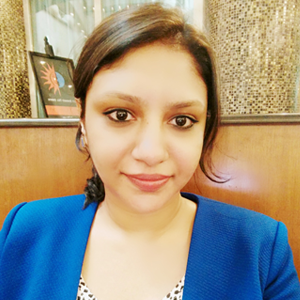 Head of Content Marketing at ConnectALL, responsible for communication and content marketing strategy. For two decades, I've assisted businesses to integrate content marketing into their marketing plans to achieve their business goals. I specialize in creating and developing content (inbound and outbound) across various online and offline channels from websites, blogs, and social media to email marketing and marketing communication collateral.