Every company today is inevitably a software company. Software is everywhere. With enterprises under the pressure to drive value faster, delivering quality software and enhancing customer experiences, the need to optimize value across value streams is now more than ever. To make it work, companies are turning to Value Stream Management.
You have either tried out Value Stream Management or heard about it a lot and attempted to figure out what it means to you, your teams and organization. The software industry has been talking about applying value stream management to improve quality, predictability, agility, and speed for a few years now. How many organizations have actually understood what it means to them and how to do it?
According to a reputed market research company's recent report, by 2023, 70% of the companies would have adopted Value Stream Management to improve flow in the DevOps pipeline, leading to faster delivery of customer value.
What value means in Value Stream Management?
SD Times declared 2019 as the year of value stream. According to their predictions for 2019, businesses were to "more regularly look in on their IT processes to determine if what they're doing drives value for the business. It's not enough to simply create a great application. If people aren't using it, or are getting to a certain point and then bailing, that's not delivering value."
In most organizations, software delivery value streams are grown organically. Throughout the years, organizations have documented and changed up their workflows. However, their organic value streams weren't created or crafted with the notion of how things can flow easily, nor grown with efficiency in mind, as highlighted by Lance Knight, COO, ConnectALL, in a recent article in SD Times Getting the Most Value Out of Your Value Streams.
He explained that in order to understand the value stream, it starts with education. "If I were going to start today, I would really try to get as much education about value stream mapping, lean principles, waste and study systems thinking, so I can look at these things and do an optimization exercise, analyze the value stream, map it out and decide what tools I want to put in place based on that," he said.
Also read How to Unlock the Strategic Value of Value Stream Management?
In this blog, we will quickly cover what value stream management actually means to different people in your organization.
What does it mean to business leaders?
Business leaders have started to move away from the legacy thinking that their primary goal is to reduce costs. They have understood that their primary goal today is actually deliver value. CIOs are now looking at how value flows through a software delivery process, and intend to measure all end-to-end activities in a holistic manner, with the ultimate goal to provide quality customer experiences.
What do they need to see the value across their value stream? End-to-end visibility, traceability, and governance over processes, which allows them to see how business value flows across their value stream. Value Stream Management gives a business leader like a CIO the visibility to deliver products faster and stay compliant, transparency in processes, and helps getting rid of silos. Value stream mapping allows compliance to be introduced at different stages enabling teams to identify and resolve roadblocks to production.
What does it mean to product teams?
Governance, security, and compliance are terms that developers do not want in their way. This needs to be introduced into processes in the beginning so that they can be tracked throughout the lifecycle. VSM, which mainly makes sure there is collaboration helps alleviate the pressure, minimizing errors and showing the true value in the work the teams are doing. It enables teams to make sure everything is flowing smoothly. It speeds up delivery time and teams will not have to fix issues from backlog that failed due to compliance and security checks, at the last minute.
Mapping value streams and managing them enables visibility and transparency for product teams. Developers would rather focus on building code than handling governance, security or reporting for status updates. Value Stream Management enables this. It lets teams see each other's work, making work visible across the lifecycle — tracking changes, status updates, trends, and alignment of work. And the most significant benefit for product teams with VSM is that they can work with the tools, technology, architecture, of their choice.
There are solution providers like ConnectALL that helps companies like yours apply Value Stream Management to software delivery. A value stream integration platform like ConnectALL, powers businesses to achieve higher agility and increased velocity by connecting people, processes, and tools. It helps companies rapidly create business value through cross-team collaboration and improving flow, therefore helping you manage your value streams.
However, Value Stream Management requires you to identify the value, and therefore makes it human! No matter what platforms or tools you use to help you apply VSM, you still need to contribute to managing the value in your value streams.
Enjoyed reading this article? Deep dive into value stream management with us. Write to us or contact our team.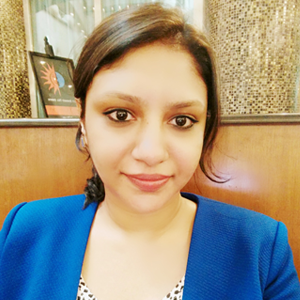 Head of Content Marketing at ConnectALL, responsible for communication and content marketing strategy. For two decades, I've assisted businesses to integrate content marketing into their marketing plans to achieve their business goals. I specialize in creating and developing content (inbound and outbound) across various online and offline channels from websites, blogs, and social media to email marketing and marketing communication collateral.