Thank you for requesting
The Value Stream Metrics Playbook.
You will receive an email with a link to your download.
---
After reading the Playbook, put what you've learned into action with a free Value Stream Metrics Assessment
ConnectALL recommends that all metrics be tied to a goal. There should be some rationale and need for collecting measurements, rather than just collecting for the sake of collecting.
The metrics assessment is a complimentary session where a Value Stream Management expert will walk you through the Goal-Question-Metric (GQM) approach to determine the most critical metrics for your organization.
Goal

What outcomes are you after?
(Ex: We need to improve low NPS ratings.)
Question

What is needed to achieve those outcomes?
(Ex: Faster response time after product issues are reported.)
Metrics
What information will answer that question?
(EX: Throughput, Lead Time, WIP, Flow Distribution, Flow Efficiency, Flow Utilization)

Enterprise Analytics Personalized for Your Key Objectives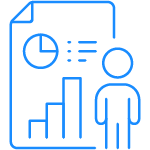 Make targeted data-driven decisions based on predictable software delivery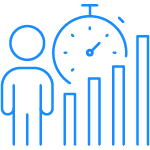 Know the time-to-market for new product features and how to prioritize future work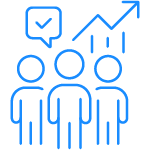 Visualize work status and understand where to improve software delivery performance