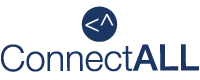 Diagram Intuitive Value Stream Maps with the Complimentary Value Stream Designer
Have you ever considered the futility of trying to manage something that you can't even see?

So why do we try to do this every day in software delivery?

True value stream management (VSM) begins by mapping your value stream.

What if there was a value stream mapping tool tool that focuses specifically on software development and delivery?

Say hello to the Value Stream Designer - a free tool that makes mapping value streams easy, interesting, and fun.

Download this guide to learn more about the Designer and the benefits you can expect from using it.
Download Your Guide for Using the Complimentary
Value Stream Designer Now