"Come on boss, I've been waiting for somebody to pick up my code, uh
Uh, well don't waste time, give me a sign, tell me how you wanna roll, uh, mm
I want somebody to speed it up for me, then go with the flow, there's enough room for both
Well, I can handle that, you just gotta show me where it's at, are you ready to go? are you ready to go?"
All you developers, testers, engineers, project managers, customer service and support team members, can you imagine singing this? Familiar lyrics? Well yes, it's Madonna, the Pop Diva, singing "time is waiting, we only got four minutes to save the world". Disclaimer: we had some fun and changed the lyrics a lil bit to go with your drift. You get me? Yes, I bet you do!
No communication, inaccurate data, manual work, unresolved bugs, mounting customer tickets, and a myriad of tools that don't speak to each other. And then there is time!
Time is everything! And that's why we want to tell you the story of this award-winning healthcare company that literally "saves the world" every single day, in their own small way. And time was crucial for them. They are known to provide affordable medicines and healthcare plans to their customers.
And they had major business goals — to be able to make it easier for customers to access their claims platform, to get more people to insure their health, and to make sure they get all the data to provide a better customer experience. But, they had a hurdle — their agile transformation was not smooth. It needed automation and optimization.
They needed a comprehensive solution that would help their Agile teams perform more efficiently and productively by eliminating repetitive manual tasks, enabling them to optimize their value stream. They found the perfect partner for their agile journey in ConnectALL.
Disparate systems were crippling their agile thinking
When ConnectALL began engaging with this company, they were faced with a hurdle in their agile journey: the company was beset by disparate systems. This struggle led to:
Loss of time

Decreased efficiency

Higher costs

Frustration and confusion

Lack of collaboration and communication

Delays in response

Undetected bugs

Increased time to delivery
In no time, with ConnectALL's Value Stream Management Platform, the company evolved and accelerated their agile transformation. The organization saved hours of time per day, improved agility and predictability, and ultimately improved the rate at which they can deliver valuable software. And in the times of need, when the pandemic made the delivery of effective healthcare pivotal, ConnectALL's help and support has aided the company in continuing their vision to help people live healthier lives.
What did they achieve?
Client teams using ConnectALL eliminated 25 hours of waste per day

Dev and QA teams are able to stay aligned during the clients' agile journey

IT teams focus on meeting business goals and delivery expectations
The company continues its association with ConnectALL as it embarks into more crucial healthcare necessities.
"The company was in a different place altogether several years ago and today we have evolved so much. ConnectALL has been a bridge to help us in our Agile transformation journey. It enabled the development team and QA folks to stay connected as we evolved how we work together."
The burning questions:
How did ConnectALL's VSM solution help the company?

How does the ConnectALL solution work?

What were the key problems that were solved in a very short period of time?

How did the company turn around their agile transformation journey? What were the key achievements?

What are the company's future plans of using ConnectALL's VSM capabilities?
Get the answers to all these questions in the detailed use case of this healthcare company.
If you want to find out how we can help you, take a customized demo or a Value Stream Assessment.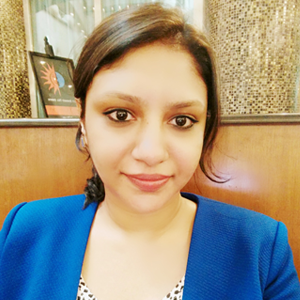 Head of Content Marketing at ConnectALL, responsible for communication and content marketing strategy. For two decades, I've assisted businesses to integrate content marketing into their marketing plans to achieve their business goals. I specialize in creating and developing content (inbound and outbound) across various online and offline channels from websites, blogs, and social media to email marketing and marketing communication collateral.