Choosing the right Application Integration Vendor can have a significant impact on the future of your enterprise. The right Application Integration Vendor can help your organization smoothly connect multiple departments that use various sets of tools (development, management, quality control, human resources, planning, etc). A poor choice could make application integration slow, difficult, and costly – ultimately reducing your organization's overall performance and productivity. Here's a list of questions to help you determine which Application Integration Vendor is best for your organization.
Is your integration solution built on a solid enterprise service bus (ESB)? If so, which ESB was it built on?
Which of these features does your system support?

clustering (including load sharing and failover)
guaranteed message delivery
injectable workflow engine
configurable reporting engine/traceability
alarms
secure connections
multitenancy
siloed multitenancy
modifiable out-of-box configs
even if the configurations are traceable and reportable, can configurations be rolled forward and backward?

Have you built your architecture for high availability (e.g. clustered servers)?
What measures does your product take to satisfy corporate governance?
How is licensing done? Do you charge per instance? Per server? Per user? Other?
Will you provide a list of companies for which you have provided application integration services?
Which applications do you support and how often do you add new ones?
Do you provide training and ongoing support?
Do you provide professional services?
Is pricing available on your web site?
Is all documentation on your web site?
How long have you been providing application integration services?
What certifications by vendors and industry awards have you received?
This list of questions can help you validate your current choice of Application Integration Vendor, or in your search for the Application Integration Vendor that's best for you. Contact Go2Group to learn about our application integration and support offerings.
---
Interested in our integration solutions?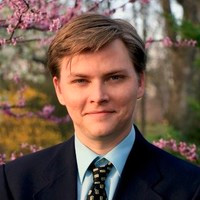 Johnathan McGowan is a Sr Solutions Architect at ConnectALL. He is responsible for customer-facing technical resource for the ConnectALL integration tool. He works with Account Managers to assess prospect needs and build demo integration solutions, guide prospects through product evaluations, and assist clients with their production deployments.