Struggling to Keep Your Head Above Water Due to a Lack of Visibility into Your Software Delivery?
IT organizations often face unpredictability and lack of visibility in software delivery — even after they think they are actively implementing value stream management.
So maybe the problem for the industry isn't that we can't measure. Perhaps it's that we are measuring the wrong things. We believe that there are 11 key VSM metrics that you MUST measure in your value stream.
Download the guide to learn why these metrics matter, and how they will make your value stream more predictable.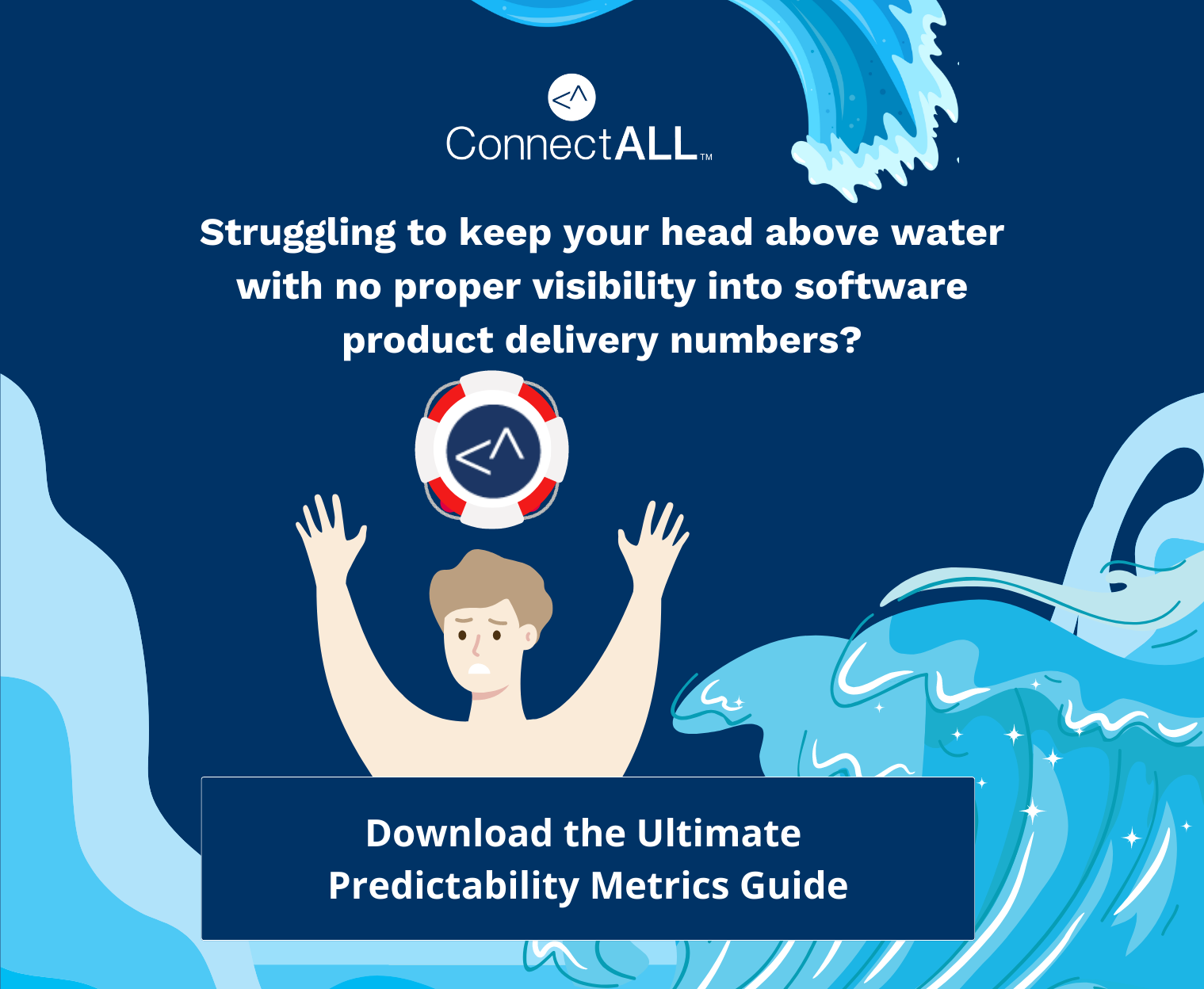 Download your free copy of the
11 most critical value stream metrics
for predictability
What are some of the metrics you'll see in the guide?