Lean+Agile Atlanta Unconference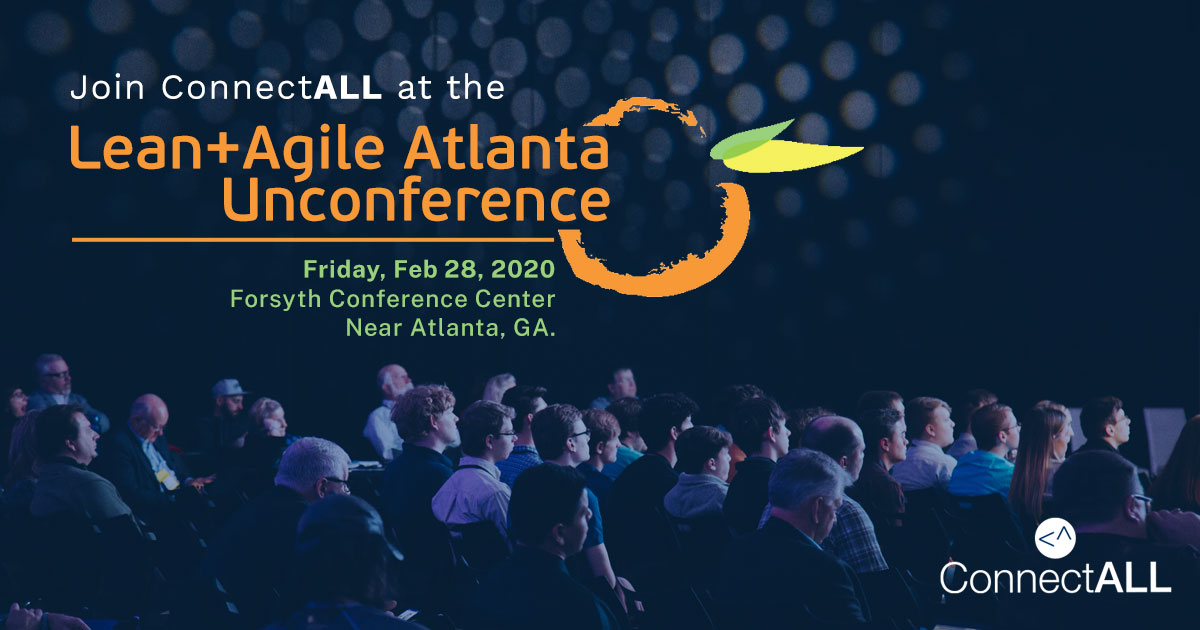 February 28, 2020
@
08:00:00
–
17:00:00
EST
VENUE: FORSYTH CONVENTION CENTER, ATLANTA GA
The Lean + Agile Atlanta Unconference is an open forum that allows ideas to flourish and evolve for enthusiasts and practitioners of Lean and Agile. It is a loosely structured gathering where topics and themes are democratically generated by the attendees.
Participate in this event to augment your knowledge of Lean and Agile. Interact and exchange insights with your peers and gain a wholesome learning on Agile and Lean by the end of the day!
Meet Andrew Fuqua, ConnectALL's VP of Products at the event.
Register to get the promo code for your FREE pass