Don't Have Another Bad Day: Ensure the Code You're Moving to Production is Safe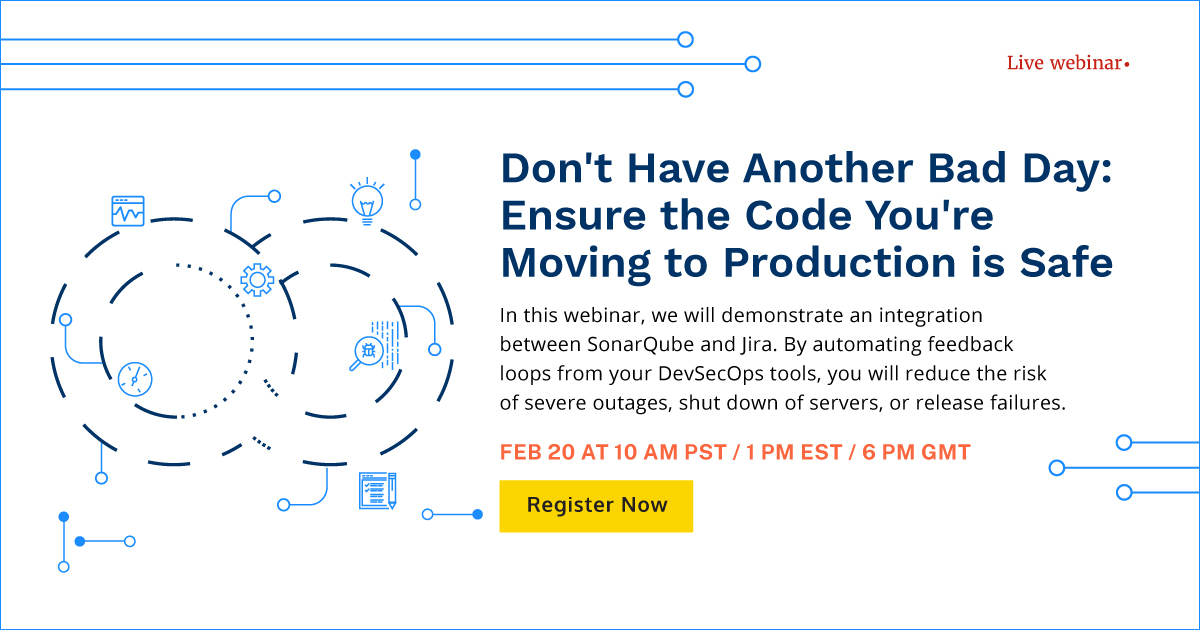 February 20, 2020
@
13:00:00
–
13:30:00
EST
In this webinar, we will demonstrate an integration between SonarQube and Jira. By automating feedback loops from your DevSecOps tools, you will reduce the risk of severe outages, shut down of servers, or release failures.
Is your DevSecOps loop broken? How do you identify missing feedback loops and plug-in feedback at all stages? When feedback is missing in a DevSecOps environment, it can give rise to vulnerabilities going into production. Automating feedback-driven security loops will ensure that problems are identified quickly, reaches the right people at the right time, and they can react swiftly.
In this webinar, we will demonstrate how ConnectALL enables you to create faster, relevant, actionable and accessible feedback loops by integrating the tools in your value stream with a single solution. Easy flow and accessibility of information between your DevSecOps tools and other tools can help you automate feedback loops.
Create agreed and repeatable ways of feedback to ensure transparency of security
Automatically identify problems (faults, bugs, threats, etc.)
Respond in an agile fashion
Speakers: