Charting the Final Frontier (of Software Delivery): A DevOps Value Stream Mapping Workshop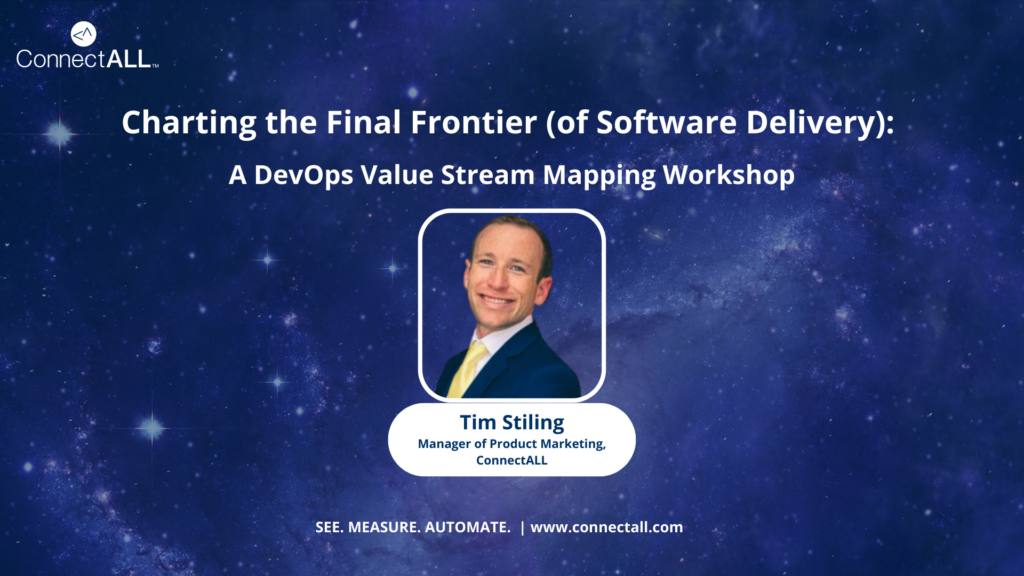 November 30, 2022
@
13:00:00
–
14:30:00
EST
Like Captain James T. Kirk in Star Trek, most IT leaders and practitioners have a desire "to boldly go where no man has gone before."
What do we mean by this? Over the years, software delivery has gone through radical changes. Waterfall has led to Agile, and Agile led to DevOps. We've hired scrum masters, scheduled daily standups, and set up our kanban board. All of these efforts stem from the same end goals: work faster, build better, and don't go over budget.
Now that we're in the age of DevOps and moving faster than ever, we're done right? Not so fast. 
A new set of challenges has emerged. Inflation has driven prices up, budgets are getting slashed, and new employees are impossible to find. We find ourselves stuck trying to execute on existing ways of doing things, without the resources we are used to having. information we need to become masters of our own destinies. 
So how do we respond to these new challenges? 
As Spock said, "Insufficient facts always invite danger." We need to gather information so that we can make data-driven decisions. Otherwise, we are just listlessly wandering through space. The first thing we need to do is chart a map of our existing processes, so that we can identify (and execute on) opportunities to improve.
In this workshop, our goal is to give you the tools you need to manage your value stream, improving the speed and quality of software development while reducing cost by eliminating waste in your processes. 
Using value stream mapping principles, ConnectALL's Manager of Product Marketing Tim Stiling will guide you through the steps and the tools you need to create your own value stream map, so your software delivery teams can "live long and prosper."
During this 90-min workshop, you will:
Gain practical knowledge on value stream mapping
Practice using the Value Stream Designer, a free mapping tool 
Participate in a guided assessment to create your first value stream map
Learn how you can use your map along with other lean principles to reduce waste
In order to actively participate, please register for the free Value Stream Designer tool prior to the workshop: https://valuestreammanagement.com/
ConnectALL
sales@connectall.com