How to Automate Your Workflow Between Jira & Rally in Minutes
December 8, 2022
@
13:00:00
–
13:15:00
EST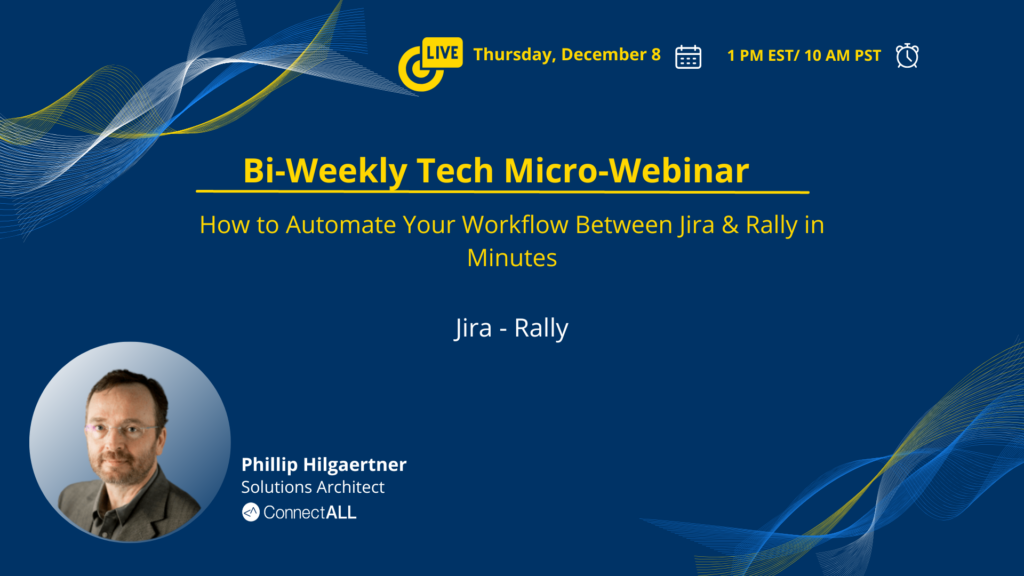 Have you ever felt frustrated by long wait times and lack of communication when calling into tech support?
What could it be costing your business if your customers are feeling the same way?
When a customer reports an issue, they expect to know what's happening and when they can expect resolution. However, customer support and development are typically handled by two different teams. This can easily create a communication breakdown where development doesn't get the information they need, support doesn't get timely updates, and the customer just gets mad.
Outside of making your developers moonlight as customer service reps (or vice versa), is there any way to fix this communication breakdown?
In this microwebinar, we will show you how connecting Rally and Jira will facilitate a consistent, automatic line of communication between your customer support teams and development teams that will increase response time, reduce time to resolution, and lead to higher customer satisfaction scores.
Join us to see how this automation will help facilitate a bi-direction synchronization between Defects in Rally and bugs in Jira, and how this sort of connection will help provide a better customer experience.
ConnectALL
sales@connectall.com