Like never before in the history of software — here's an unparalleled innovation that will fix all your integration woes automatically! ConnectALL's Patent Pending Universal Adapter, which has been assigned a patent number, is the only solution in the software delivery marketplace that can connect innumerable number of tools and applications used to ideate, create, release, and operate — enabling limitless connectivity, unmatched collaboration, and undisrupted flow of information.
"An explosion in the software tooling market is giving teams far more flexibility in tool selection, but it's also increasing the challenge of seamless collaboration. ConnectALL's Universal Adapter eliminates this impediment," noted Lance Knight, COO, ConnectALL, in a recent announcement on the Universal Adapter reaching its patent pending stage. "Once the Universal Adapter establishes a connection between two software tools, teams can reuse the integration at will and share or exchange their integrations with others, either inside or outside of the organization."
With the Universal Adapter connecting all the tools in your value stream, you can now stop worrying about not knowing where your data is or being unable to handle unplanned infrastructure requests or missing release windows.
This accelerates value stream management to a completely new level as ConnectALL's Universal Adapter enables you to orchestrate workflows, enforce governance and security, and gather data to capture metrics that matter, automate feedback loops — improving flow, end-to-end visibility, and traceability.
What does the Universal Adapter help you do?
Enables bi-directional synchronization of information: you can define your own API for any application — any PPM, ITSM, requirement and change management tools like Trello, Clarity, Pivotal, Blueprint, Bugzilla, Targetprocess etc., — to collaborate data with software systems so that data flows bi-directionally
Automation of release-cycle triggers: trigger any action in any application — it provides end-to-end traceability in the software lifecycle. For example, Jenkins or any CI/CD tools, provisioning tools, security scanners, notifications
Comprehensive data capture and reporting between an infinite number of software tools: you can optimize your value stream and improve flow across all the tools in your DevOps pipeline. For example, Sonar to push code scans to Jira as work items, build results, commits and merges, security scans, test results, SCM, XebiaLabs, Data monitoring
What are some of the outcomes from using the Universal Adapter?
Improve quality
Reduce rework
Reduce cost
Improve velocity
Increase time to value
Decrease time to market
Organizations adopting a full-lifecycle DevOps initiative need visibility to all aspects of their software development and delivery capability. ConnectALL allows all of these tools to be added to the entire range of Agile and ALM, PPM and ITSM tools, enabling unprecedented visibility across the entire lifecycle from ideation to delivery.
Talk to our experts if you want to know more on how the integration of any tool, application or system will enable your teams to make faster decisions.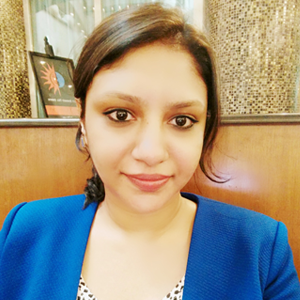 Head of Content Marketing at ConnectALL, responsible for communication and content marketing strategy. For two decades, I've assisted businesses to integrate content marketing into their marketing plans to achieve their business goals. I specialize in creating and developing content (inbound and outbound) across various online and offline channels from websites, blogs, and social media to email marketing and marketing communication collateral.