How did Google grow from 40 employees to 139,995 and over $257 billion in global revenue? Sure, Google's unique and ubiquitous products and services play a huge role. But they also have a covert yet overt strategy in their back pocket: Objectives and Key Results (OKRs).
The OKR methodology was originally conceptualized by the legendary Andy Grove from Intel and Google adopted it in 1999 in its very first year of inception. Subsequently, OKRs spread across Silicon Valley companies. Recognized as a collaborative goal-setting system, today a lot of companies like Spotify, Twitter, LinkedIn, and Airbnb use OKRs. But OKRs are not only for digital companies — Walmart, Target, The Guardian, Dun and Bradstreet, and ING Bank are also using OKRs. OKRs translate a company's strategy into an easy-to-understand roadmap — guiding every team member and letting them see how their work fits in with the overall company goals.
[Understand the basics: OKRs: Not Just a Means to an End for Businesses]
OKRs have become increasingly widespread among tech and non-tech companies. And while C-level executives are enthusiastic about the transformational aspect of OKRs, they are missing the big piece of the puzzle — effectively tying IT initiatives to business outcomes. Considering OKRs are tied to key business strategies, they're harder to apply when IT teams have no visibility of the business requirements and goals.
"We use OKRs to plan what people are going to produce, track their progress vs. plan, and coordinate priorities and milestones between people and teams. We also use OKRs to help people stay focused on the most important goals, and help them avoid being distracted by urgent but less important goals." ― John Doerr, Measure What Matters: How Google, Bono, and the Gates Foundation Rock the World with OKRs
How Value Stream Management can help achieve the larger goal of business outcomes
For enterprises seeking this kind of improvement strategy, OKRs can be a great tool to help software teams align their work with what the C-suite cares most about: outcomes. Lean practices like Value Stream Management (VSM) and OKRs (Objectives and Key Results) complement each other to help organizations, especially the ones that are in a scaled-agile environment, achieve the larger goal of business outcomes, improve agility and velocity, become more predictable by delivering value, and focus on what matters.
OKRs and VSM can go hand-in-hand in their overarching goal: figuring out what matters and getting that done in a time-bound, efficient manner so that it all improves performance. When combined with VSM, organizations can address the problems created by misaligned priorities, conflicting datasets, complex and heterogeneous infrastructure, excessive technical debt, and inefficient delivery processes.
According to Forrester's Chris Condo, VSM platforms can enable business leaders to assign target value metrics like OKRs to value streams, and they enable DevOps leaders to better prioritize work based on value, measure value delivered, and compare expected and actual value.
[You may also like to know How VSM and OKRs Complement Each Other to Drive Business Value]
There are three simple yet effective strategies while creating OKRs for your software delivery value streams.
Create an objective to measure baseline performance
Measuring baseline performance for the flow of work across the software delivery value stream must be the very first objective for IT teams — a stepping stone. This will help establish the current speed and efficiency at which your team delivers strategic initiatives. And this is where VSM comes into play where measurement of large-scale product delivery involves an array of systems, people, and workflows. A VSM insights and intelligence solution will help collect data from all contributors, components, and departments across end-to-end value streams and measure speed, velocity, flow load, and efficiency. Without this baseline, it will be impossible to commit to a set of new objectives.
Create an objective to align IT and business outcomes
The next ideal step is to create an objective to ensure that all stakeholders, leaders, and members of the value stream are accountable for specific business outcomes. Reaching consensus on why a value stream exists will go a long way in determining how to make changes to achieve its goals. The inevitable negotiations around priorities, tradeoffs, and payback will be much easier with this framework in place.
[Also read How to monitor business goals with value stream management]
Create objectives for continuous improvement
With the baseline metrics and business outcomes alignment in place, you can now start using OKRs to improve flow in support of specific results. And tracking the progress with a quarterly cadence — in line with budget cycles — to review, introduce faster feedback loops and course-correct will aid continuous improvement. As value stream metrics offer an end-to-end view of flow load, work distribution, speed, efficiency, and team capacity for each value stream, it will accurately point out bottlenecks and where you must shift attention to and apply resources. OKRs can act as the translator between strategic objectives and the measurable day-to-day work of the teams delivering to the market.
OKRs may seem disarrayed in the beginning but combining them with VSM and continuous improvement lean-agile methods can connect IT teams with broader business goals.
While, Google's story is inspiring, trying to copy their tactics blindly can be considered one of the common mistakes while implementing OKRs. There is not a single way to adopt OKR. Even inside Google different teams use OKR in a variety of ways. In the next few posts, we will look at this at length and some more OKR implementation mistakes and pitfalls, and also highlight why software developers must care about OKRs and how VSM can help.
If you enjoyed this blog post and want to understand more about how to use VSM to write OKRs, schedule a one-to-one consultation with our experts.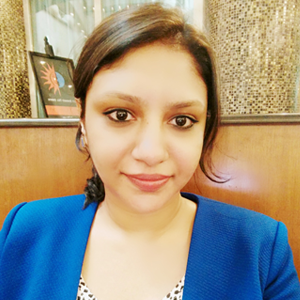 Head of Content Marketing at ConnectALL, responsible for communication and content marketing strategy. For two decades, I've assisted businesses to integrate content marketing into their marketing plans to achieve their business goals. I specialize in creating and developing content (inbound and outbound) across various online and offline channels from websites, blogs, and social media to email marketing and marketing communication collateral.