In the last decade, there has been a 10-20% increase in the number of regulations in the U.S. alone across a range of industries, according to RegData's Industry Regulation Index.
This development makes finance and insurance, transportation, healthcare, and manufacturing the most regulated industries in the U.S. on a federal level, among others — leading to
Unique challenges regarding compliance and risk management

High volumes of data

Navigation of rapidly shifting requirements
And shockingly, a high percentage of companies in the regulated industries, even today, manage critical compliance data on spreadsheets — despite the adoption of Agile, DevOps, and lean practices across regulated and non-regulated industries. Spreadsheets lack the capabilities to keep up with regulatory changes, putting companies at risk for non-compliance. Companies in regulated industries can no longer afford to drag their heels over IT innovation. Modernizing IT infrastructure through software delivery is a priority to extract more value from IT, enhance the functionality and reliability of products and systems, and improve data integrity for faster, more accurate compliance reporting.
Companies in non-regulated industries use solutions that give them complete visibility and traceability into how work flows across their toolchain to deliver software at breakneck speeds — aligning it to business goals. They can spot bottlenecks and optimization opportunities within a few clicks of a button.
When it comes to software delivery, companies in regulated industries are far more restricted than their digital-native competitors (and other non-regulated industries) for several reasons:
Use of legacy tools: These companies use heavyweight legacy ALM and test/QA tools (such as Micro Focus ALM/QC and IBM DOORS) that slow down the end-to-end process from customer request to operation due to toolchain fragmentation.
Lack of a compliance system: All work activity that pertains to a product's development must be documented from start to finish. But this data exists in multiple systems across the toolchain that plan, build, and deliver software and requires enormous levels of manual effort to collate and analyze.
Disparate and large IT teams: The size of IT teams in regulated industries is genuinely staggering. These teams use their tools and methodologies. And they're all creating important data that has to link to original and evolving requirements.
No space for innovation for existing customer base: Long-standing customer bases are using existing products. These respective product workflows have refined over time. Any changes to the software delivery value stream and IT infrastructure can't interrupt end users' ongoing service and value.
C-level executives must also improve the time to value of digital services and products while ensuring data consistency across all systems to enable them to pass stringent audits.
What if IT leaders could see the bottlenecks draining IT budgets and increasing overhead through unnecessary manual work? Value stream management (VSM) is the solution and can be of great value for regulated industries when implemented correctly.
VSM helps regulated industries stay in line with compliance and security needs
VSM is the lean practice of identifying non-value-added and value-added activities to streamline processes and workflows in software development by eliminating waste; reducing the time spent on non-value-added work. And this is done by connecting the tools, people, and technology; automating pieces to ensure governance and compliance; and gathering data to track metrics that can lead to continuous improvement.
Using the principles of VSM, companies can leverage a value stream management platform (VSMP) that enables organizations and their teams to see, measure, and automate their software delivery value streams and make highly productive use of that information.
A VSMP can assist with compliance reporting needed for software development and delivery for regulated industries. It sits on top of the value stream and can capture all data into a digital audit trail, which is the foundation for compliance reporting or providing evidence of compliance.
Start by connecting the tools in the value stream
The first step is connecting or incorporating the devices into the value stream. In regulated industries, for example, healthcare, there is intense pressure to innovate amidst the increasing regulation and associated compliance requirements. This can be done only when the systems are integrated to bring real-time, data-driven insights.
One of the most vital features, among others, of a VSMP is value stream automation, which enables you to connect all the tools in your software development and delivery pipelines, eliminating waste throughout your software delivery processes. It empowers users to:
Synchronize for the removal of waste and improve collaboration

Trigger for interoperability for increased productivity, cost reduction, and controlled flow of information

Monitor for amplification of feedback loops, implementation of governance, and capturing of data for critical results

Collect data to make data-driven decisions, and regulation and compliance
This, in turn, helps to:
Improve predictability through traceability

Increase collaboration for transparency

Aggregate your data to simplify governance and auditing

Eliminate manual processes to allow your team to focus on value-added activities
[Read about this pharmaceutical company that saved their IT teams 25 hours a day through improved process efficiency and productivity by connecting their dev and QA teams and automating workflows]
Enabling C-level executives to see how value flows from business request to delivery and back through the customer feedback loop lets them build a framework that transforms IT from a cost center to a profit center. At the core of value stream management is connecting all data points in a product's value stream to visualize that end-to-end flow.
By connecting all the toolchains, companies in the financial services or healthcare sector get an automated flow of information across the value stream — a "one source of truth." IT teams get greater transparency, measurement, and control of the software delivery pipeline.
Addressing security needs: The value stream automation capability of a VSMP helps companies enable security controls in every step of the software development and delivery process with no-code synchronization. Synchronization allows adding new functionality, such as security controls, without writing code — which is valuable for IT teams that use third-party tools. Expecting a third party to build in the security controls specific to the company is not a feasible business model. It empowers IT teams to add security controls as part of the development flow is a viable option.
Addressing compliance needs: Beyond removing the manual overhead of duplicate entries, spreadsheets, meetings, email threads, etc. — dramatically improving productivity and eliminating waste — the synchronization step in value stream automation enables easy and accurate reporting for audits and compliance. It provides complete visibility into the audit trail throughout the software development process, including deployment and usage. A detailed audit trail allows companies to utilize it as evidence of compliance with internal corporate regulations and meeting security needs. Audit trails provide accountability by having information like historical logs of any modification or the person involved in those actions, records of all the activities, different historical versions of the applications involved, and the history of all user feedback.
An added benefit to using value stream automation is data centralization. Automatic capture of data into a digital audit trail facilitates visualizations. Easy access to visualizations eases the burden of generating reports for compliance requests.
By visualizing all work activities, IT leaders can see where their bottlenecks are to see opportunities for optimization. Where is tech debt building up? How long did a product take at each stage of development? Was it the priority item?
Value stream automation helps enterprises create a modular infrastructure that introduces new specialized tools, teams, and ideas without disrupting existing workflows. Companies can use this capability to experiment with new elements that help them build better products faster.
This technology approach makes actions measurable and manageable, makes innovation possible, and even improves data traceability. And suddenly, IT becomes an investment opportunity, not an expense.
[Watch the webinar How VSM and Automation Help Regulated Industry Leaders Speed Up Software Delivery]
Conclusion
Addressing security and compliance needs is never straightforward, especially in regulated industries. A VSMP provides a more concise way for IT teams to address the security and compliance needs that arise due to the development and deployment of software applications.
Such a solution supports automation across the entire range of DevOps, Agile, ALM, PPM, and ITSM tools, enabling unprecedented insight throughout the lifecycle and reducing the number of audits needed to achieve release goals. Automatic, bi-directional data synchronization among distributed software tools, teams, and processes further extends the value.
A VSMP unifies people, processes, and tools, from ideation to monitoring.
Want to see a VSMP in action or find out how ConnectALL's VSMP can help you with your compliance and security needs? Contact our experts for a demo.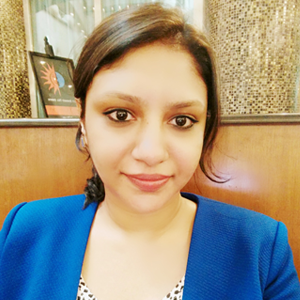 Head of Content Marketing at ConnectALL, responsible for communication and content marketing strategy. For two decades, I've assisted businesses to integrate content marketing into their marketing plans to achieve their business goals. I specialize in creating and developing content (inbound and outbound) across various online and offline channels from websites, blogs, and social media to email marketing and marketing communication collateral.