Application integration is setting out to be a major gamechanger in this digital age where enterprises are feeling the pressure to identify and deploy the right integration strategy. This has opened up an avenue for service providers to cater to varying integration requirements. With the increasing adoption of cloud-based integration, the rise in hybrid integration, the advent of IoT (internet of things) and data-centric integration in the backdrop of DevOps practices and digital transformation goals, 2018 looks like a year of rapid growth for application integration.
The truth is a 'one-size-fits-all' integration approach may not work anymore and businesses need to find customized solutions that suit their requirements and helps achieve efficiency. We have gathered a list of integration trends in 2018 that will enable you to shape your business with the right integration strategy and supporting technology.
Cloud integration
Cloud-based integration solutions are gaining popularity. Organizations seeking to integrate their supply chain management systems to the cloud-computing model and back-office systems have widely adopted it. This trend is expected to go north as it is tied to cost-effectiveness, cloud API effectiveness, flexibility, agility, scalability, releasing the burden of owning an operating hardware or software. Integration through the cloud can be quick regardless the volume and formats, with no cost for upgrades or updates.
Hybrid integration
Hybrid integration is expected to make headway this year and has a huge potential. It allows on-premise applications to connect with cloud-based applications using a secure technology like Transport Layer Security to bridge the gap between enterprise systems and services like SaaS/PaaS/iPaaS. This can work as a first step for companies that want to modernize their legacy systems and applications and do not want to make the complete switch to cloud, yet! It saves the cost of data transfer, gives businesses a competitive edge, and drives innovation.
Self-service integration
Rapid, self-service integration technology or solutions is a reality today and is one of the top trends in integration this year. Businesses will be exposed to the value self-service integration brings to IT in containing costs, enabling business agility while maintaining visibility and control over data. The solution enables non-technical users to connect services and applications in an intuitive manner without exhausting valuable resources. Self-service integration tools, platforms, or solutions used for self-service integration allows centralized governance and security and also helps avoid integration project backlogs. Pre-built integration templates to popular applications are introduced in a business application or product offering without spending too much time on manually built integrations. This frees IT from the burden building integrations and its maintenance.
iPaaS
iPaaS (Integration Platform as a Service) is crucial in today's scenario where SaaS (Software as a Service) alone can't deal with the growing complexity of integrating cloud technologies. This is where iPaaS can help reduce the complexity that comes with integration of cloud technologies as it is capable of inducing point-to-point integrations along with developer tools for custom integrations. iPaaS will literally be one of the most popular approaches this year.
IoT and integration
IoT is everywhere! Integration solution providers now have the challenge to incorporate IoT technology to bring all connected and upcoming devices and applications within the existing IT system. Predictions that there will be 21 billion IoT devices by 2020 makes it imperative for businesses to use iPaaS as one of the simplest ways to connect these devices to get real-time data analytics and insights.
e-commerce integration
Increasing demand for online shopping is adding to the complexity of e-commerce platforms making it difficult for businesses to manage multiple tasks related to order placements, inventory management, and back-end operations. This calls for the need of integration tools that enables free flow of information across back-end and front-end systems through automated processes. This year will witness the emergence of e-commerce integration solutions that will combine e-commerce websites, back-end processes, and ERP systems. Businesses will see the value that integration brings in the long run in terms of operational efficiency and customer satisfaction.
Business process integration
Point-to-point integration, between applications and services, as a solution is adding to business complexity and does not help solve the larger problem. There will be a surge in the adoption of cloud-based integration solutions to streamline business processes like sales, marketing, supply chain management, operations, customer services, etc. and automate them. This will not only yield better collaboration between internal and external stakeholders but also customer satisfaction.
Agility driven integration
The need to be more agile is more important now than ever with companies coming out with frequent updates of applications, systems, and software. In this scenario, adopting iPaaS as an integration solution will not only ensure agility but also scalability, high-vecolity, and quality. Agility-driven integration solutions enable businesses to build and run pipelines of micro-services. Integration providers will no more have to force feed the importance of being agile as businesses begin to embrace it for their evolving environment.
API-driven integration
APIs are one of the core elements of an integration solution and are crucial to cloud-based implementation. It not only helps accelerate connectivity across applications and services but also integrate new applications with existing infrastructure. This year, two major changes will occur in the world of APIs: real-time API-driven integration will become popular as it can help integrate API-centric applications using real-time data, and more vendors will open their APIs to external developers and embed iPaaS through APIs into their own product.
Real-time integration
Sharing business critical real-time information with all stakeholders becomes a top priority for businesses this year. The focus will now be on enhancing end-user experience, and not only on integration of two or more applications for seamless data flow. Integration providers are definitely working toward developing solutions that will focus on real-time data synchronisation. This will specifically be witnessed immediately in the e-commerce landscape.
Application integration is definitely going to be a hot topic this year in the backdrop of DevOps and digital transformation practices. Customization of integration solutions to cater to specific business requirements will keep service and solution providers busy.
Overwhelmed? If your business could use a partner to help you with your integration strategy that aids digital transformation, write to us and we will get in touch with you.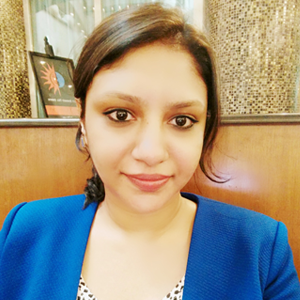 Head of Content Marketing at ConnectALL, responsible for communication and content marketing strategy. For two decades, I've assisted businesses to integrate content marketing into their marketing plans to achieve their business goals. I specialize in creating and developing content (inbound and outbound) across various online and offline channels from websites, blogs, and social media to email marketing and marketing communication collateral.