Virtual VSM DevCon – SDTimes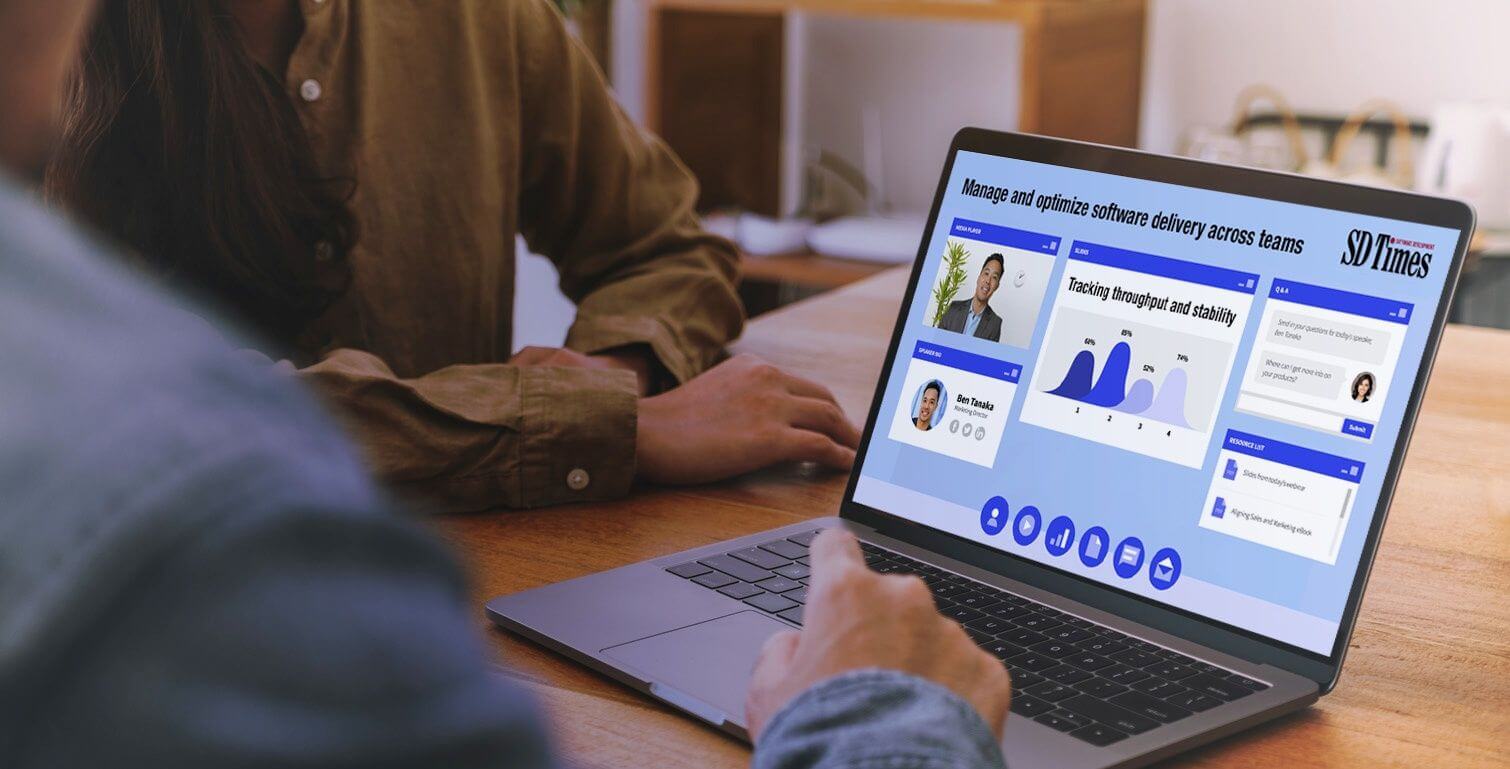 Virtual VSM DevCon
A one-day, digital conference examining the benefits of creating and managing value streams in your development organization. As software development, delivery and performance become more complex due to modern architectures, value streams can help organizations unlock the bottlenecks and eliminate process waste to continuously improve how they work and deliver better experiences to their customers. Value stream management concepts are critical when the product changes frequently due to opportunities in the markets, the materials change due to the complexity of modern software architectures and means of delivery, and the output is often changing based on customer demands and expectations
At Virtual VSM DevCon, you will learn how to apply value stream strategies to your development process to gain efficiencies, improve quality and cut costs.
Keynote presentation: Value Stream Management: who is controlling the flow of work?
Value stream management is starting to be considered the holy grail of software delivery for a good reason. Achieving a consistent, repeatable process flow with minimal waste is proven to accelerate both release velocity and quality. Yet, organizations (and our industry) may not be getting it right. This is illustrated in the way we represent value streams in a map. The problem lies not with value stream mapping itself, but rather with how organizations approach mapping and optimization. Software delivery isn't a linear flow. Between rework, feedback loops, change requests, and other disruptions – and the streams of work orders and the code itself – nothing is simple. Add Agile and DevOps into the mix and the picture becomes even more complex. The question then becomes, exactly who – and what – controls the flow? In this talk, ConnectALL's COO Lance Knight will explore this reality and offer practical advice on identifying and mapping all the value streams and activities on the road to software delivery predictability.
Don't Tool Up a Broken Value Stream: It's Human
A well known failure mode for business process automation is to automate a broken process. The same goes for tooling up Value Stream Management. If you have an overly complex value stream, immobilized with dependencies or if you have a clumsy way to move work from ideation to engineering, disagreements over who has power over the plan, trying to tool up your value stream, to make it visible, is a waste of time and money.In this talk, Andrew Fuqua will look at some of the pitfalls of enterprises practicing value stream management with tooling and how to set them right. He will also explain the human aspect of the value stream. No matter how many tools and technologies you adopt, it ultimately takes a human to decide the value of any effort.
Watch Full Recording of VSM DevCon