Value Stream Management Then and Now
Value Stream Management Then and Now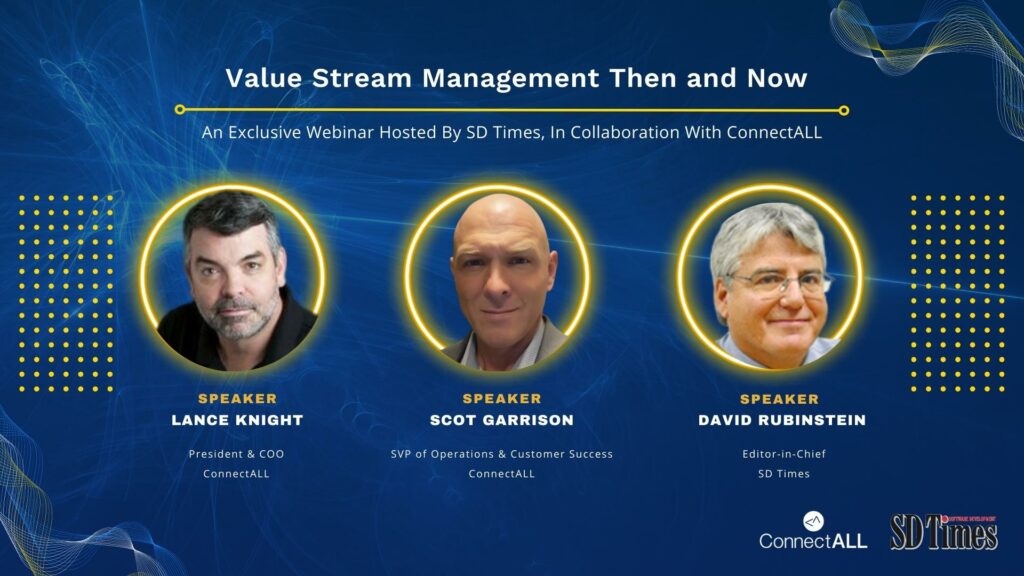 Value Stream Management Then and Now: How VSM Has Transformed Across Two Decades From Manufacturing to Software Development
What better way is there to understand something than to consider its transformation through time and experience? This time, we are talking about Value Stream Management. In this webinar, SD Times is hosting a talk with ConnectALL's newly appointed SVP of Operations and Customer Success Charles 'Scot' Garrison, and President & COO of ConnectALL Lance Knight. 
In this epic webinar, we will look at VSM through Scot's eyes. We will take the theory out of VSM and highlight real-world experiences, as told by Scot. Scot has worked in the tech space for over three decades and has been instrumental in strategically planning and executing advanced VSM practices along with Knight. They introduced the concept of how VSM is human from those days, over a decade ago. With innovation and with the human ability to build better technology, VSM has definitely transformed too. 
Scot will share his thoughts on what VSM meant for manufacturing and how it is significant for software today.