Predict 2021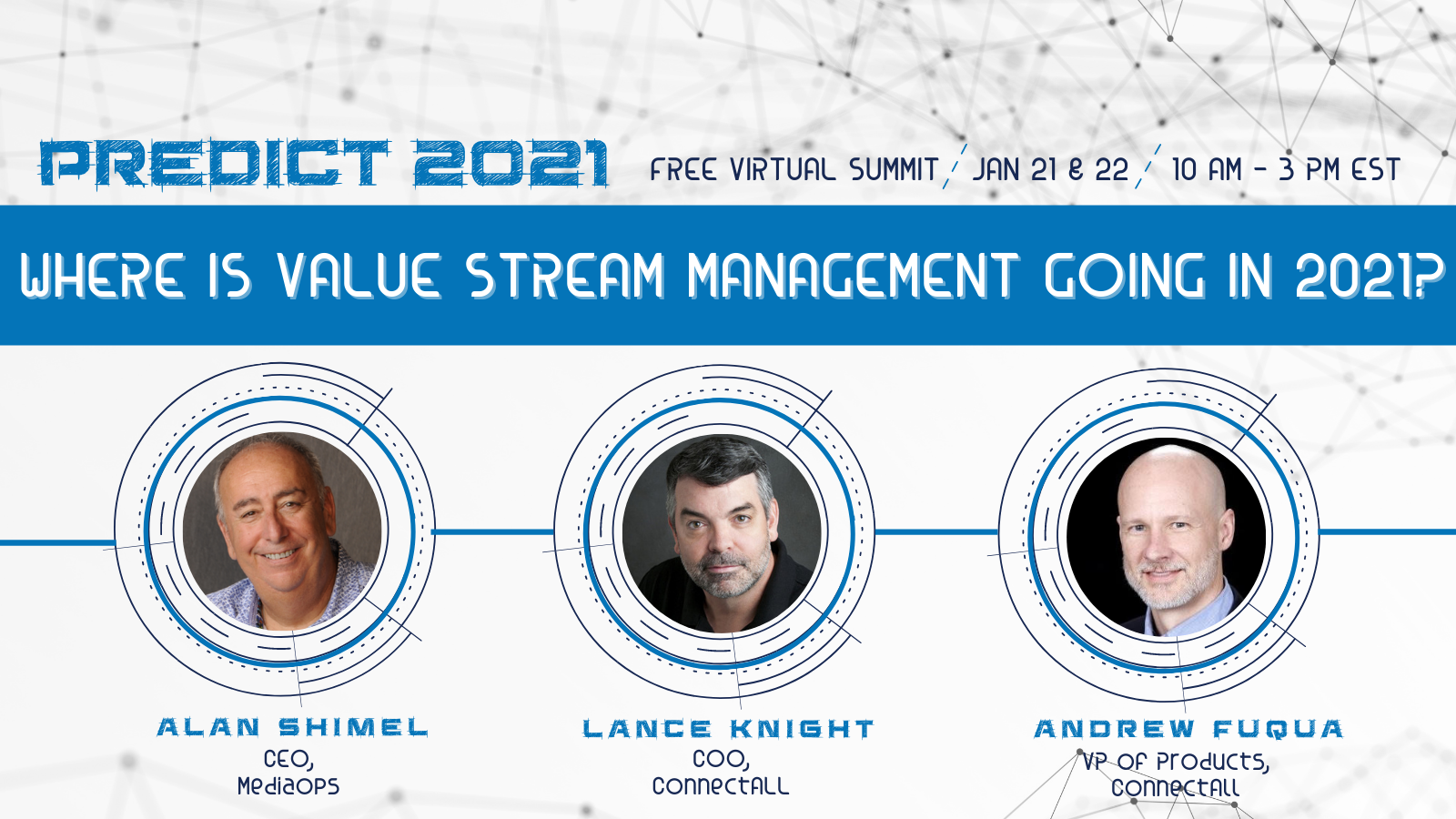 January 21, 2021
@
10:00:00
–
January 22, 2021
@
15:00:00
EST
The Predict Virtual Summit is an annual conference hosted by MediaOps (the company behind DevOps.com, Container Journal and Security Boulevard). Every year, they bring together leading minds from across the globe to share their best guesses on the future of technology as it relates to digital transformation, DevOps, cloud-native and cybersecurity.
The third annual Predict Conference – Predict 2021 – promises to be like no other. After all, what can we predict after a year like 2020? At last year's Predict, none of us knew that a global pandemic would (forever) change our world in so many fundamental ways.
Where is Value Stream Management Going in 2021?
Date & Time: Friday Jan 22nd from 2 pm – 2:30 PM EST
Value Stream Management experts Lance Knight, COO, and Andrew Fuqua, VP of Products at ConnectALL, will join MediaOps CEO and Editor-in-Chief Alan Shimel in an interesting discussion on how value stream management will continue to impact software delivery through 2021 and beyond. Andrew and Lance will discuss the goals of value stream management, and why it is important for organizations to optimize their value stream. The panelists will also debate a market research firm's prediction that "by 2023, 70% of organizations will use value stream management to improve flow in the DevOps pipeline, leading to faster delivery of customer value." Value Stream Management is no longer a 'nice-to-do' practice. It is a 'must-do' practice. And truth be told, it is growing explosively.